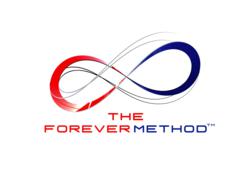 Within 7 days of working with Marie O'Riordan and Dr. Naoisé O'Reilly Ph.D. of The Forever Method we achieved the impossible.
Washington D.C. (PRWEB) March 03, 2013
Cash Guard, which is based on Davitt Road in Dublin, Ireland helps shopkeepers, pub owners, supermarkets and large multiple stores to protect cash and coins on site with state of the art systems that keep customers, staff and money safe. Plus, eliminating the need to count cash and coins altogether while storing money in banking level secure units at all times.
David O'Brien, Managing Director, Cash Guard says 'within 7 days of working with Marie O'Riordan and Dr. Naoisé O'Reilly Ph.D. of The Forever Method we achieved the impossible for our business which secures our future.'
David added that, 'The Forever Method Team have done the impossible with other Irish businesses fortunate enough to work with them. Another Client of theirs from Co. Monaghan, Ireland achieved $1,335,220.28 million dollars or €1,061,077 million euro in brand new Business in 2012 within 17 days of working with these two inspiring women.'
The Managing Director added that, 'business owners are no longer at the mercy of being targeted by would-be thieves or theft by staff thanks to Cash Guard. This financial windfall is like a miracle we've waited for to forge ahead and put this business well and truly on the map in 2013. We're all flabbergasted, thrilled and filled with a renewed sense of certainty.'