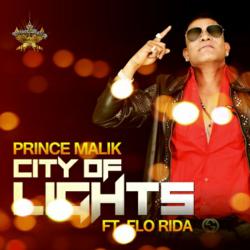 (PRWEB) March 04, 2013
Prince Malik Records announced the release of Prince Malik's latest single and video "City of lights ft Flo Rida," now available for download on SoundCloud at http://soundcloud.com/princemalik/city-of-lights-featuring-flo
Directed by Clifton Bell, the music video for the hit track drew 4.8 million views within the first 72 hours of being uploaded.
http://www.worldstarhiphop.com/videos/video.php?v=wshhmNFc5d18GeQU06A1
Produced by Ramon "Ingy" Casillas, who won 'Best Urban Song' at the 2012 Latin Grammy Award, The track has attracted over 120 spins per week on Top 40/Rhythmic stations, currently charting #1 on 92.7 in Chicago. The remix was by world famous DJ Riddler whom you can catch on New York City's WKTU 103.5FM, WHTZ 100.3FM as well as Houston's KKHH "Hot 95.7 FM". His prior release, dance club single "So Bad," received overwhelming response from listeners on radio favorites KTU's iHeartRadio and Z100.
Electronic upbeat pulses set "City of Lights" off and hit the mix at 119 BPM of flavor. "Come show me love" is a cool hook and everybody that has ever partied in Paris knows it's the "City of Lights". The vocals have tight harmony that weave in smooth layers and the rap is all about getting the crowd into the music and having some fun. The mix is great when I pushed the volume. "This cut would make my buddy DJ World Famous Rani G smile the next time he spins for the Kardashians in L.A.," noted MusicDish writer Michele Wilson.
Since erupting onto the entertainment stage, PRINCE MALIK has started his own record label, publishing company and film production company. A man of all trades, PRINCE MALIK is no stranger to developing his versatile talents into a budding successful career. PRINCE MALIK has a bachelor degree in Journalism, which expanded his love and talent for writing.
Website: http://www.princemalik.com