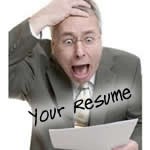 Too many job seekers think they have to follow that path of filling out those online applications over and over again, but they don't. They can choose to go around that system. Just skip it
Dallas, Texas (PRWEB) March 04, 2013
How many online applications does it take to get an interview? According to the folks at Career Confidential, way too many. That's why they have created a complimentary webinar to show job seekers a better way to find a job, called Why Online Applications Are Killing Your Job Search on Tuesday, March 5, 2013. It answers the question: Why A Resume is Not Going to Get You Hired. Details can be found here:http://careerconfidential.com/online-applications-killing-job-search/
Career Confidential is a comprehensive online job search and interview resource created by CEO Peggy McKee, a nationally-known career coach. According to McKee, only a small fraction of online applications actually get to the hiring manager who should see them.
"I've seen figures that say that only about 5 out of every 1000 online applications ever make it to the hiring manager's desk," said McKee. "Even if that's not the exact number, you can ask just about any job seeker how much time they spend filling out those online applications, and the answer is always 'hours and hours.' And then ask them how often they hear back, or get an interview from those applications, and the answer is almost always 'never.' It's a real problem, because it keeps people in the job search much longer than they have to be."
According to McKee, there are several reasons why online applications don't result in interviews: too many people applying for one job, Applicant Tracking Systems designed to weed out all but the most 'perfect' candidates, and the rules of Human Resource departments.
"Too many job seekers think they have to follow that path of filling out those online applications over and over again, but they don't. They can choose to go around that system. Just skip it," says McKee. "Job seekers have more effective strategies they can use that are more successful."
To teach job seekers about those alternative job search strategies, McKee has created a free webinar: Why Online Applications Are Killing Your Job Search. In the webinar, McKee teaches job seekers tips and strategies for the 3 critical areas they need to be successful in: their resumes, how to get many interviews, and how to do well in those interviews.
"I've been teaching this method to job seekers for several years now, and they consistently come back to me and say that before learning this information, they had been searching for months and getting nowhere. After learning this information, they were able to get great jobs within a few weeks," according to McKee.
Interested job seekers can find out more about the webinar, as well as how to register, here:http://careerconfidential.com/online-applications-killing-job-search/
Career Confidential is committed to getting the unemployed back to work in 2013. After assisting over 10,000 people get a job, Career Confidential has set a goal to get 10,000 more people their dream jobs in 2013. Career Confidential exploded in 2012 with a 94% growth rate over 2011 in a down economy.
Based in Texas, Career Confidential specializes in the techniques and tools needed for a job search to be successful. This product is a customized and proven system that gives job seekers the power they need to nail the job they want.
With the guidance of CEO Peggy McKee and CTO Carl Chapman, two nationally recognized experts in the field of job search training, Career Confidential was founded in 2009 so that the original product, The 30/60/90 Day Business Plan, could be distributed more widely among job seekers across the world. From that one product, they now offer over 30 products that teach techniques and tricks to help every job seeker to land that perfect job.
Peggy McKee is available for interviews or answering questions about this topic overall, give Zanetta Siciliano a call at 1-800-691-2562.