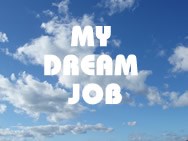 Dallas, Texas (PRWEB) March 05, 2013
Looking for a job in today's job market is tough and every job seeker needs to be armed with the best tools possible. There is nobody that knows that better than Career Confidential CEO Peggy McKee. With over 15 years experience as a Career Coach and Recruiter, Peggy has created several webinars that are a priceless instrument for job seekers. Career Confidential has now placed five of them all on one page so job seekers can choose the best one for them. To view the webinars, visit this link: http://careerconfidential.com/training-webinars/
Now located all in one place, job seekers can choose from a buffet of Peggy McKee's helpful job seeking webinars including "Why Online Job Applications Are Killing Your Job Search" that will show a job seeker how to improve their resume, how to get more interviews from a resume and how to do well in an interview. Or job seekers can choose "Resume Review" webinar where Peggy will give examples of resume mistakes and how to fix them. Those mistakes that turn a hiring manager off and doesn't even get a job seeker to the phone interview.
Most job seekers out there need to find a job and find one now. For many though, it can take months, even a year or more sometimes. Why? Well Peggy McKee, Career Coach can tell a job seeker just what they need to change to get a job faster. She gives tips and tricks on how to get in there and interview before the crowd and be the prospective candidate that stands out above all others with her webinar "Fastest Way To Get A Job", which is one of the 5 to choose from the buffet choice of webinars that Career Confidential as recently released.
Experts say that the Medical industry is the path to take for job seekers now, and not necessarily as a doctor or nurse. Medical Sales is a lucrative career and for anyone looking to make a transition into that field can get help from Peggy McKee's webinar "How to Get Into Medical Sales". This is another option on the buffet of webinars that Career Confidential has recently released. For any job seeker looking to transition in to Medical Sales, this webinar will show secret techniques that will help stand out in this competitive field.
Once the job seekers have their resume in top notch order and land the interview, getting through the interview which is the next step. In today's job market good enough isn't good enough anymore. A job seeker needs to be the best candidate that walks into the room and knows how to answer the questions the way the hiring manager wants to hear. Peggy McKee's webinar "How to Answer Interview Questions" will give every job seeker the tips and tricks to give a no-fail interview. With jobs hard to find today, failure to give the best interview possible is not an option.
Career Confidential's CEO, Peggy McKee knows the job search business and has developed these 5 webinars that will help every job seeker to accomplish the common goal they all have – Find The Best Job Out There. With a buffet of 5 webinars, job seekers can choose the best one for them. The seating and time are both limited for registration to one or more of these 5 helpful webinars.
# # #
Career Confidential is committed to getting the unemployed back to work in 2013. After assisting over 10,000 people get a job, Career Confidential has set a goal to get 10,000 more people their dream jobs in 2013.Career Confidential exploded in 2012 with a 94% growth rate over 2011 in a down economy.
Based in Texas,Career Confidential specializes in the techniques and tools needed for a job search to be successful. This product is a customized and proven system that gives job seekers the power they need to nail the job they want.
With the guidance of CEO Peggy McKee and CTO Carl Chapman, two nationally recognized experts in the field of job search training, Career Confidential was founded in 2009 so that the original product, The 30/60/90 Day Business Plan, could be distributed more widely among job seekers across the world. From that one product, they now offer over 30 products that teach techniques and tricks to help every job seeker to land that perfect job.