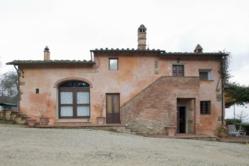 Amazing Holidays with Traveltuscany.net
(PRWEB) March 08, 2013
TravelTuscany boasts a modern new look and many improved search and browsing capabilities. The site allows visitors to easily navigate through its vast array of beautiful and personally selected accommodations ranging from historical castles, Tuscany villa rental and mansions, characteristic farmhouses and city centre apartments all over the glorious Tuscan region. Visitors to the site are able to search by date, desired price and the size of the group. Particular requests can be easily accommodated by using specific shortcuts to save time. Whether it be a 'Wedding Villa' or a 'Villa with a Tennis Court', 'Villa with a Heated Pool', 'Villas with AC' or a 'Long Term rental', by simply clicking on the appropriate link the user will be taken to a selection of properties that fit specific criteria.
A downloadable 'Tuscany Travel Guide' will aid visitors to Tuscany and will enhance the overall experience allowing either a printable version or electronically on a mobile device and will include all of the most important highlights - great wine tours, details on cooking classes and other culinary delights of the region, the 'Top 20' restaurants in each area, wines that are a 'must try', great shopping and of course all of the important information as to getting around, transport, emergency numbers and also a quick translation guide to assist when out and about and dealing with the locals.
The dreamlike and eternally romantic Amalfi Coast will be highlighted for the 2013 summer season with a lovely selection of affordable apartments and luxurious villas for those that wish to explore towns like Sorrento and Positano.
Join our blog, subscribe to a newsletter, follow Travel Tuscany through their Facebook and Twitter pages or just enjoy the wonderful scenes of Italy through Instagram, all can now be done through the new website.
For Villa Owners and Travel Agents the company will have a dedicated log in to facilitate easy registration and to quickly enjoy the benefits from collaborating with one of the industry leaders in Tuscany villa rentals.