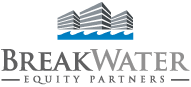 "We are happy to have Breakwater on our team, and are looking forward to completing the deal and reinstating our distributions. Most of our investors are retirees and use the income from Treasure Coast to supplement their retirement."
Vero Beach, FL (PRWEB) March 04, 2013
Breakwater Equity Partners, a commercial restructuring and investment firm, has signed an agreement with the 16 tenant-in-common owners of Treasure Coast, a 21,500 SF medical office property in Vero Beach, Florida. Breakwater will refinance the property, roll up the tenant-in-common ownership structure into an LLC, purchase the interests of the investors who want to exit, and act as the guarantor for new financing.
The property is fully occupied by Primary Care of the Treasure Coast, a medical group practice with about 10 physicians. The loan on the property matured last October, and the 16 tenant-in-common owners were unable to obtain financing without providing full recourse loan guarantees. The owners were unwilling to put their other assets at risk. Breakwater has agreed to provide the loan guarantees under the terms of the new partnership. In addition, Breakwater will be purchasing the ownership interest of any investor who wants to exit the property.
"We are delighted to partner up with the Treasure Coast tenant-in-common investors," said Phil Jemmett, Breakwater CEO. "It is difficult for investors to refinance properties without a substantial guarantor. We like this property and look forward to making it an even stronger investment."
"We have a savvy group of owners on this deal, including a real estate agent and a CPA," said Dr. John Rupolo, one of the owners. "But we aren't equipped to handle the complicated refinancing of a CMBS loan and the roll up of the tenant-in-common structure. We are happy to have Breakwater on our team, and are looking forward to completing the deal and reinstating our distributions. Most of our investors are retirees and use the income from Treasure Coast to supplement their retirement."
"We are committed to finding the best available financing in order to make this a sustainable investment," said Jemmett. "We expect to resume the payment of distributions as soon as the refinance is complete."
About Breakwater Equity Partners
Breakwater Equity Partners is a San Diego-based commercial real estate workout consultancy and investment firm. Through Breakwater's extensive experience on over 200 engagements with loan values in excess of $3B, the firm has devised a unique, multidisciplinary approach to uncovering and resolving distressed assets. Breakwater's professional team combines legal, financial, economic, banking, and real estate expertise to devise customized strategies for each case regardless of market (gateways to tertiary), asset class (single and multi-family, office, flex, multi-tenant land, time shares, development, power centers) or loan type (portfolio or CMBS). Please visit our website at http://www.breakwaterequity.com to review case studies on representative deals.