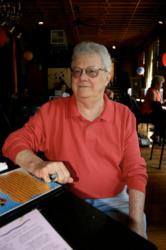 Monterey, CA (PRWEB) March 05, 2013
As Paul Sybert mourned the lose of a love that had ended, Paul began to heal. In that healing Paul wrote this song. The words come first then the melody; the song describes Paul Sybert's healing.
Paul's teacher Eric Ross was very helpful as a teacher. Paul went to his house every month for ten years. Eric taught Paul a lot about music construction. Music theory was a weak spot for Paul.
Eric filled in the gap like major 7ths, and minor 7ths augmented chords and diminished chords and transposing into other keys. Paul was very fond of the keys he felt comfortable singing. Eric pushed Paul hard to learn. It was a productive ten years. Paul learned the difference between blues melodies and country blues.
Eric also taught Paul that in his pain and discomfort Paul could write the lyrics and melody instead of just feeling badly. Paul feels he owes much to Eric's teaching over that period of time. Eric even suggested a good local recording studio. Eric opened new doors musically for Paul Sybert. Paul Sybert took a song writing course from Eric Ross in the evening and then spoke to Eric about private lessons.
As much as Paul Sybert loves women, Paul knows that behind every physical love there can be heartbreak and after that heartbreak comes the inevitable mourning period. Paul's Angels have become very important to Paul to get through the night and help Paul get a good night's sleep.
The lyrics of this song are also in my book, "The Dreamer and the Hummingbird". You can purchase this book in any retail book store and from Paul Sybert's website. http://www.paulsybert.com and go to page "Order CD from Paul (listen here)."