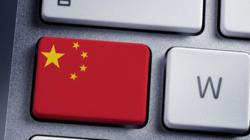 Launching in China has been a strategic priority for Alliance
(PRWEB) March 04, 2013
The insurance industry in China has historically been dominated by brokers, banks and insurance agents with consumers having no other choice but to arrange their cover through one of these distributors.
This could however change in the near future with the launch of China's first international insurance cost comparison website NowCompare China
The website was developed by the Alliance Group whose experience in Asia includes the launch of NowCompare Hong Kong in 2012 which quickly became a dominant force within the Hong Kong insurance market.
Mike Ramsay, Chief Executive of Alliance Group said "Launching in China has been a strategic priority for Alliance for quite some time and it is a proud moment for all of us to have finally crossed the finish line".
Today, NowCompare's primary focus in China is the provision of health insurance with additional product lines being planned for inclusion over the coming months.
Mike Ramsay continued to say "our aim now is to build a significant brand for NowCompare within the China health insurance market before we expand into other areas of coverage."