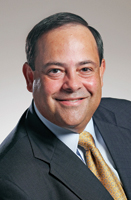 "As the fastest growing workforce and business owners in America – it's now time for Hispanics to flourish as leaders to get noticed more quickly and elevate their performance capabilities more rapidly."
Columbus, Ohio (PRWEB) March 06, 2013
Center for Hispanic Leadership (CHL) Ohio Chapter President Rafi Rodriguez to be a featured keynote speaker at the SHPE Regional Conference on March 8-9 at the University of Dayton. Mr. Rodriguez will discuss the importance of servant leadership and the 6 cultural characteristics of successful Hispanics. In addition, Mr. Rodriguez will discuss the importance of financial planning and the critical success factors for all Latinos. "I am delighted to support the Society of Hispanic Professional Engineers (SHPE) and proud to serve as a keynote speaker. As the fastest growing workforce and business owners in America – it's now time for Hispanics to flourish as leaders to get noticed more quickly and elevate their performance capabilities more rapidly."
The University of Dayton Society of Hispanic Professional Engineers Student Chapter is one of many SHPE chapters within Region 6. SHPE strives to empower all of its members to not only realize their full potential as Hispanic and minority students, but to use this realization and excel both in their academic and professional careers with all STEM fields. Science, Technology, Engineering, and Math are high demanding fields that are in need of outstanding individuals with the confidence and capability to carry out intensive work ethic and performance.
Where: University of Dayton, Dayton Ohio
When: March 8-9, 2013
For more Information and Registration: Conference Registration
"Hispanics are a viable economic development engine - yet more work needs to be done," says Rodriguez. "CHL has proven through its online Hispanic Leadership Academy - that when Hispanics fully leverage their cultural values as sources of strength, they become more successful – because they begin to naturally enable the ways they think, act, and innovate to lead more effectively and authentically. Recently, CHL announced the Ohio Hispanic Economic Development Program offering 10,000 CHL Certification training scholarships to Hispanic Businesses throughout the State of Ohio.
For more information, regarding CHL Ohio Chapter, please contact Rafi Rodriguez at rafi(at)centerforhispanicleadership(dot)com. To learn more about how CHL and how to start Leadership Chapter in your local market, please contact Annette Prieto-Llopis at aprieto(at)centerforhispanicleadership(dot)com.
About Center for Hispanic Leadership
CHL is a nationally recognized consulting and training organization focused on issues regarding Hispanic growth strategies, and has been featured on hundreds of trade publications, online magazines and nationally syndicated television and radio shows. CHL product and service offerings to business owners, universities and Fortune 500 clients deliver leadership development, career advancement, marketing to Hispanic consumers, diversity management and entrepreneurship. CHL's extensive library of culturally relevant content includes published books, eBooks, whitepapers, blogs, and its breakthrough online Hispanic Leadership Academy – that is the first interactive, video-based training and certification platform whose curriculum was specifically designed for and about Hispanic business owners, employees and companies that desire to conduct business with Hispanics.