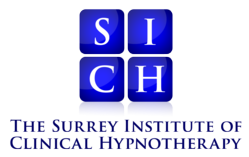 Published research supports hypnotherapy in being valuable in relieving symptoms of Irritable Bowel Syndrome
(PRWEB UK) 3 March 2013
There is a lot of research published about how hypnotherapy is effective for Irritable Bowel Syndrome (IBS), much of it by Professor Peter Whorwell. Professor Whorwell is a Consultant Gastroenterologist with an international reputation for his research into functional gastrointestinal disorders, such as irritable bowel syndrome.
However, there is very little information about what a client should expect when visiting a specialist IBS hypnotherapist.
This lack of information about what happens during the treatment for IBS is the main question asked by prospective clients, so this new report is designed to educate, enlighten and answer the questions a prospective client may have.
The Surrey Institute of Clinical Hypnotherapy has been using hypnotherapy for IBS for over 10 years. Paul White, the IBS specialist at the Institute, has been following Professor Whorwell's work for many years and has designed specific techniques to treat IBS based on his research.
Paul White, specialist IBS hypnotherapist at the Surrey Institute of Clinical Hypnotherapy, said "The problem for most people is that for many years the media have portrayed hypnotherapy as some mystical mumbo jumbo. Whereas, in actual fact, it is a profession with a great deal of research behind it. Because of this mystical perception propagated by the media, when someone has IBS, even though they have read about the beneficial effects of hypnotherapy for IBS, the very ideas can generate fear and avoidance. In this report, 'How hypnotherapy helps to remove the symptoms of IBS', we aim to allay any fears and dispel any mystical notions."
The Surrey Institute of Clinical Hypnotherapy continues to raise awareness of the beneficial effects that hypnotherapy can have on IBS and other inappropriate behaviours, like gambling, drug and alcohol usage.
Paul White is a practising hypnotherapist and an Institute Director. He has a special interest in problem behaviours and IBS. He is a co-founder of the Surrey Institute of Clinical Hypnotherapy and is based in Wallington, Surrey. He also sees clients in Harley Street, Central London. He is also the Chairman for the National Council for Hypnotherapy, the UK's largest non-for-profit professional association in the UK.