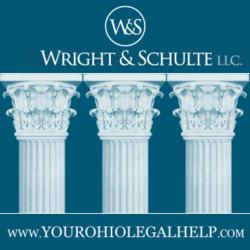 Wright & Schulte LLC, an experienced full service, Ohio personal injury law firm handes cases throughout all of Ohio. For a FREE consultation call (513) 381-4878 or visit www.yourohiolegalhelp.com
Columbus, OH (PRWEB) March 05, 2013
Wright & Schulte LLC, an experienced Ohio personal injury law firm, together with its co-counsel, has filed a wrongful death lawsuit on behalf of a woman whose son was shot to death inside a Lima, Ohio bar. The complaint, which was filed in Allen County Common Pleas Court on January 29, 2013, names Stormy's LLC and its owner as Defendants. (Case No. CV2013 0016)
According to the Complaint, the Plaintiff's Decedent was a patron/invitee of Stormy's bar, located at 122 N. Elizabeth Street in Lima, Ohio, on February 25, 2012, when he was shot and killed on the premises. The lawsuit alleges that the Defendants had knowledge of prior similar incidents that made the shooter's actions foreseeable. The complaint further alleges that the establishment exceeded its maximum occupancy capacity at the time of the shooting. As such, the Plaintiff claims that the Defendants failed in their duty to provide the patrons and invitees of Stormy's with a safe, hazard free environment, and to ensure they were not at risk for injury or death, including criminal acts of third parties.
The wrongful death lawsuit alleges that as a direct and proximate result of the Defendants' negligent acts, the Plaintiff Decedent sustained injuries that resulted in his death. As such, his parents, sisters, brothers and grandparents all suffered pecuniary losses, including loss of society, companionship, love and support.
Gun Violence in Ohio
According to the Ohio Coalition Against Gun Violence, guns are the second leading cause of injury death in Ohio and in the U.S. as a whole. In 2004, there were 1,036 firearm deaths in Ohio, including more than 300 homicides. If you or a loved one has been the victim of gun violence caused by the negligence of others, you deserve compensation that will allow you to seek the appropriate medical care, and help you move forward with your life.
http://ohioceasefire.org/resources/statistics.html
Wright & Schulte LLC offers free lawsuit evaluations to the victims of wrongful death throughout Ohio. Please visit yourohiolegalhelp.com, or call (937) 222-7477 to learn more about your options for legal recourse.
About Wright & Schulte LLC
Wright & Schulte LLC, an experienced Ohio personal injury firm, is dedicated to the belief that America's legal system should work for the people. Every day, the attorneys of Wright & Schulte LLC stand up for the rights of people who have been injured by the negligence or misconduct of others. Whether it is a personal injury due to a highway accident, medical
malpractice, product liability, nursing home abuse, a construction accident, wrongful death, or any other lawsuits we are always here to answer any questions and help in any way we can. It costs nothing to talkto us, so schedule a free initial consultation. There is no obligation. You can have the advice of a respected legal professional. Contact our office at yourohiolegalhelp.com or by phone at (937) 222-7477 to set up your free appointment.
Contact:
130 W. Second Street
Suite 1600
Dayton, Ohio 45402
Phone: (937) 222-747