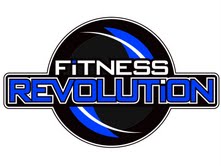 Elizabethtown, KY (PRWEB) March 03, 2013
Fitness Revolution, a Kentucky based chain of personal training franchises, has been awarded as 2013's Top Fitness Franchise at this year's Franchisee Satisfaction Awards. The awards are handed out each year by the Franchise Business Review.
The awards are the culmination of a search for America's top franchise chains in a number of different categories. The primary consideration factoring into the awards voting is the satisfaction of franchisees nationwide. This is the 8th year the project, known by many as "FBR50," has taken place.
While there were many newcomers to the assorted Best in Class lists this year, Fitness Revolution made its second consecutive appearance on the list. The company, a relative newcomer to the fitness industry, has appeared on the list in each of its two years of operation.
"There is no greater honor for a franchise chain than to be named the top franchise in your industry in a vote of the very franchisees who partner with us," states Fitness Revolution CEO Pat Rigsby. "This is affirmation that we approach our franchisees with respect and dedication to their success."
Founded in 2011, Fitness Revolution has expanded mightily since opening its doors. Even as the company continues to expand its number of personal training franchise locations, it maintains that it cannot be successful without happy, motivated franchisees.
As a result of the attention Fitness Revolution focuses on its franchisees, the company has been named the Top Fitness Company this year.
After polling over 26,000 franchisees representing 350 brands, Franchise Business Review named winners in industries like Food and Senior Care. Some of the prominent winners in 2013 included Sotheby's International Realty, Firehouse Subs, and Culver's.
The majority of the annual survey's questions concerned topics like franchisee experience and satisfaction. Franchise Business Review also asked about business factors such as market area, business lifestyle, and demographics.
"The FBR50 always does a fantastic job of seeking out franchisees and understanding what affects them and their experience of running their business," Rigsby's business partner and Fitness Revolution President Nick Berry says.
"At the end of the day, our success is dictated by their success. We feel that the best way to maximize their business is to give them the best experience we can," Berry continues. "Winning this award validates our approach, and we are humbled to receive it."
"Our fitness franchise owners are the main drivers of what we do" concludes Rigsby. "Quite frankly, we don't have a business without them, so we will continue to do everything we can to make sure they continue to be satisfied with working with us."
About Pat Rigsby and Nick Berry: Pat Rigsby and Nick Berry are the co-owners of Fitness Consulting Group, a leading business development consulting firm within the fitness industry.
Fitness Revolution is a member of the Fitness Consulting Group family of companies. Fitness Revolution franchises focus on providing clients with the best fitness coaching available today, using a training staff made up of nationally certified fitness professionals.
To learn more about acquiring a Fitness Revolution franchise, visit: http://www.fitnessrevolutionfranchise.com/franchise/