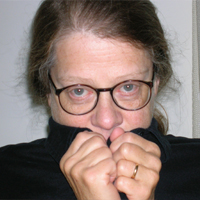 These awards will help them gain wider recognition and will sustain their continuing commitment to writing outstanding poetry.
Claremont, California (PRWEB) March 05, 2013
Claremont Graduate University (CGU) is pleased to announce that Marianne Boruch of West Lafayette, Indiana, has won the $100,000 Kingsley Tufts Poetry Award for her book The Book of Hours (Copper Canyon Press). The award, given annually to a mid-career poet, is one of the largest monetary poetry prizes in the United States.
Heidy Steidlmayer of Vacaville, California, has won the $10,000 Kate Tufts Discovery Award for her book Fowling Piece (Tri-Quarterly). The Kate Tufts Discovery Award is given annually for a first book by a poet of genuine promise.
"We are delighted to honor these poets and celebrate their achievements," said Wendy Martin, director of the Tufts Poetry Awards program and vice provost at Claremont Graduate University. "These awards will help them gain wider recognition and will sustain their continuing commitment to writing outstanding poetry."
Boruch teaches creative writing at Purdue University and in the Program for Writers at Warren Wilson College. Her poetry collections include Grace, Fallen from (Wesleyan, 2008) and Poems: New and Selected (Oberlin, 2004). She's written two books of essays on poetry—In the Blue Pharmacy (Trinity, 2005) and Poetry's Old Air (Michigan, 1993)—and a memoir, The Glimpse Traveler (Indiana, 2011). She has received Pushcart Prizes, a Fulbright/visiting professorship at the University of Edinburgh, fellowships from the NEA and the Guggenheim Foundation, and residencies from the Rockefeller Foundation's Bellagio Center and Isle Royale National Park. Her work has appeared in the New Yorker, Poetry, Paris Review, APR, the Yale Review, and the London Review of Books.
Steidlmayer's poems have appeared in Poetry, TriQuarterly, Ploughshares, Literary Imagination, Michigan Quarterly Review, and elsewhere. She is a recipient of the J. Howard and Barbara M.J. Wood Prize from Poetry and a Rona Jaffe Foundation Writers' Award. Fowling Piece was also awarded the 2012 John C. Zacharis Award for the best debut from a Ploughshares contributor.
The Kingsley Tufts award, now in its 21st year, was established at Claremont Graduate University by Kate Tufts to honor the memory of her husband, who held executive positions in the Los Angeles Shipyards and wrote poetry as his avocation. The award is presented for a work by a poet who is past the very beginning but has not yet reached the pinnacle of his or her career. The Kate Tufts Discovery Award was initiated in 1993 and is presented annually for a first book by a poet of genuine promise.
A ceremony for this year's winners will be held at Garrison Theater (231 E. 10th Street in Claremont) on Thursday, April 18. Novelist Russell Banks will give special remarks.
Finalists for the 2013 Kingsley Tufts Poetry Award were Edward Haworth Hoeppner for Blood Prism (Ohio State University Press) and Paisley Rekdal for Animal Eye (University of Pittsburgh Press).
Finalists for the 2013 Kate Tufts Discovery Award were Rebecca Morgan Frank for Little Murders Everywhere (Salmon Poetry) and Francine J. Harris for Allegiance (Wayne State University Press).
Judges were: Linda Gregerson, poet, professor of English language and literature at the University of Michigan, and past Kingsley Tufts Poetry Award recipient; David Barber, poet and poetry editor of the Atlantic Monthly; Kate Gale, poet, novelist, and managing editor of Red Hen Press; Ted Genoways, award-winning poet and journalist; Carl Phillips, poet, professor of English and African and Afro-American studies at Washington University in St. Louis, chancellor of the Academy of American Poets, and past Kingsley Tufts Poetry Award recipient.
Past winners of the Kingsley Tufts Poetry Award include Robert Wrigley, Tom Sleigh, Matthea Harvey, Yusef Komunyakaa, Chase Twichell, and Timothy Donnelly.
Download photos of the winners and finalists
Videos of past Tufts Poetry Award winners
About Claremont Graduate University
Founded in 1925, Claremont Graduate University is the graduate university of the Claremont Colleges. Our five academic schools conduct leading-edge research and award masters and doctoral degrees in 24 disciplines. Because the world's problems are not simple nor easily defined, diverse faculty and students research and study across the traditional discipline boundaries to create new and practical solutions for the major problems plaguing our world. A Southern California based graduate school devoted entirely to graduate research and study, CGU boasts a low student-to-faculty ratio.