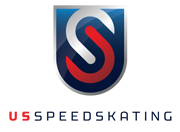 Kearns, UT (PRWEB) March 03, 2013
Brittany Bowe and Brian Hansen capped off the final day of competition with a Gold and Bronze medal, as World Cup #8 came to as close in Erfurt, Germany. Bowe's Gold in the ladies 1000m (1:15.34) was her first in a World Cup and was also a new track record.
"I'm very happy with my performance in the 1000m today, getting my first gold in the World Cup," said Bowe. "And I'm really looking forward to my races next weekend in Heerenveen."
Hansen also won his first Gold medal in a World Cup in yesterday's race in the men's 1000m (1:09.79). He scored another medal today--a Bronze--in the men's 1500m, with a time of 1:47.01.
"It feels unbelievable to win my first World Cup," said Hansen of his win yesterday. "This is my strongest season ever which leaves me with a lot of excitement going into the end of the season. This is the first time that I have made two podiums in one weekend. It feels great to share these accomplishment with family and friends back home."
Former inline World Champion Joey Mantia finished his season strong, taking second in the men's 1500m B Group, with a time of 1:49.19.
I'm glad I ended the season on a good note. I really felt like this trip was a great learning experience for me," said Mantia. "It's so difficult to create those international competition pre-race nerves on standard weekend time trials. While I am looking for better results in the future, I am satisfied at this point in time."
"To have Brittany and Brian win their first World Cup Gold's here this weekend was exciting, and to take both 1000m victories was fun for Team USA," said National Sprint Head Coach, Ryan Shimabukuro. "And for Brittany to set a new track record was just icing on the cake."
"Brian is finishing the second part of his races extremely strong. He's shown great heart all the way to the finish line," added National Allround Head Coach, Kip Carpenter.
For complete results from all of today's races, visit the ISU website at http://live.isuresults.eu/2012-2013/erfurt.
Both the Long and Short Track teams compete again next weekend. Short Track will race in Debrecen, Hungary, for the World Short Track Championships and Long Track will compete in the World Cup Finals in Heerenveen, Netherlands. Both events will be held from March 8-10.
Follow Team USA on Facebook at http://www.facebook.com/usspeedskating or on Twitter at http://www.twitter.com/usspeedskating.