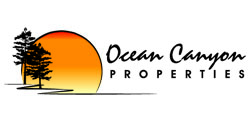 "We look forward to Bryan's financial and organizational leadership as we continue to grow our company."
Texarkana, Texas (PRWEB) March 04, 2013
Ocean Canyon Properties (OCP), a privately owned membership camping resort company, is pleased to announce the appointment of Bryan Reed as Chief Financial Officer.
Bryan Reed, 55, has 19 years of experience in the membership camping resort industry, including nine as Chief Financial Officer of Thousand Trails, the nation's largest membership campground resort operator. During his tenure as CFO, the company experienced revenue growth of almost 100% and expanded the number of operating locations by more than 50%. Through acquisitions, the company increased the number of members under management by more than 40,000. He originally joined Thousand Trails in 1994 as assistant controller, and served as controller from 1995 to 1999 before being named Chief Financial Officer. During Mr. Reed's tenure as CFO, Thousand Trails was a publicly traded company and in 2003 was taken private through a merger with an affiliate of Kohlberg & Co.
"In five short years OCP has become one of the fastest growing companies in the membership camping industry," said Mr. Reed. "Their state-of-the-art technology infrastructure has enabled them to grow rapidly, while maintaining the operational and financial controls necessary to effectively manage that growth. I am very excited to join Ocean Canyon Properties as CFO and become part of this dynamic company and management team."
Mr. Reed most recently served as Vice President of Accounting for Equity Lifestyle Properties ("ELS"), which acquired the operations of Thousand Trails in 2008. ELS is a large Chicago-based real estate investment trust and is the leading operator of manufactured home communities, RV resorts, and campgrounds in North America.
"Bryan Reed's professional background and experience is unparalleled in our industry. He was instrumental in managing and controlling the tremendous growth of Thousand Trails as CFO, had responsibility for their financial and regulatory public reporting, and was an integral part of the team that merged the company with Kohlberg & Co., taking the company private", said Mr. Peter Graffman, Executive Vice President and Chief Development Officer of Ocean Canyon Properties. "We look forward to Bryan's financial and organizational leadership as we continue to grow our company."
Mr. Reed began his career as a tax accountant with Deloitte, then served in a number of roles, including controller, with Ben Hogan Company, a golf equipment manufacturer, before joining Thousand Trails.
Mr. Reed is a Certified Public Accountant and has a master's degree in accounting from the University of Texas-Arlington.
About Ocean Canyon Properties
Ocean Canyon Properties is a growing system of eight privately owned membership resorts that offer spacious RV campsites, comfortable vacation cabins, cottages, and condos, along with a wide variety of private resort amenities. With beautiful resort locations situated throughout the southern United States, OCP resorts provide the safe, secure and enjoyable recreational experience that so many families seek.
Ocean Canyon Properties includes Mountain Lakes Resort on Lake Guntersville in Langston, AL, Styx River Resort and RV Park in Robertsdale, Alabama, Bear's Den Resort in Grove, OK, Tres Rios Resort in Glen Rose, TX, Millwood Landing Golf and RV Resort in Ashdown, AR, Abita Springs Resort in Abita Springs, LA, North Shore Resort in Greensboro, GA, and Texoma Shores Resort in Madill, OK.
The Ocean Canyon Properties senior management team has been directly involved in the membership camping resort industry on a national platform for over 30 years. This experience, combined with the rigorous standards of operation at both the resort and corporate levels, ensure that the company operates securely and responsibly, while providing the highest levels of service to its members, their guests and employees. Ocean Canyon is active in supporting community organizations that help children and families in the Southeast. You can find out more at their website at http://www.oceancanyon.com.