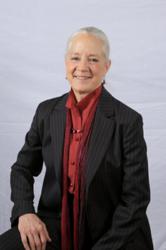 Amirsys is proud of the help we have provided our physician customers to get it right, right now!"
Salt Lake City, UT (PRWEB) March 07, 2013
Amirsys will exhibit key radiology products at the European Congress of Radiology meeting. STATdx online reference system is used by radiologists around the world for point-of-care diagnostic decision support. Through its subscription-based online content and technology, STATdx streamlines workflow by reducing the time to research and complete difficult imaging analyses. STATdx is currently used by over 30,000 radiologists. Over 400 radiology residency programs have included STATdx as a foundation of their training curriculum.
RADPrimer online learning portal addresses the key learning and training needs of radiology residents, the monitoring and tracking needs of residency programs and the ongoing lifelong learning needs of practicing radiologists. Through its subscription-based online technology and content, RADPrimer provides the educational tools to truly master diagnostic radiology. RADPrimer guides the resident through preparation for faculty-directed quizzes, and provides the residency training faculty with training materials, the ability to make and track assignments, and detailed documentation of each resident's progress. The busy practicing radiologist can refine and improve diagnostic skills with expert guidance and time efficiency.
AnatomyOne, Amirsys newest online learning portal, brings together all the resources needed to master anatomy. Distinctly different from all other anatomy products, AnatomyOne is specifically designed to assist those making the transition from gross anatomy to imaging anatomy and is a remarkable tool for radiologists who teach medical students or residents.
"Over the last decade Amirsys has built the largest radiology, pathology, and anatomy databases in the world. With our online products STATdx, RADPrimer, ImmunoQuery, and AnatomyOne we are able to present these vast content repositories to physicians at the point of care, providing them tools to answer their difficult questions. Amirsys is proud of the help we have provided our physician customers to get it right, right now!" said Dr. Anne Osborn, CEO of Amirsys Publishing.
About Amirsys, Inc.
Amirsys, Inc. is a leading provider of innovative healthcare information solutions in radiology, pathology, and anatomy. Our unique combination of proprietary technology and image-intensive, evidence-based content provide online problem-solving solutions and reference books to thousands of physicians and health professionals worldwide.
Amirsys delivers medical expertise with powerful technology to provide life-saving, vital information to health care professionals. Amirsys content is authored by a team of over 300 leading radiologists, pathologists, and anatomists. Our intelligent technology transforms this content to deliver powerful medical information products, ranging from clinical diagnostic support to educational products.