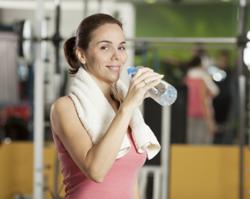 Water is the second most essential need for survival.
(PRWEB) March 04, 2013
The human body is made up of about 70% water. The average blood stream consists of 75% water. The human brain is made up of 75% water. The largest organ, skin, is made up of roughly 80% water. Water is a source of nourishment for the human body that constantly needs replenishment.
In a new article launched by Australian portable water filter company, Sureaqua, the vital reminder has been sent out to ensure the importance of getting eight cups per day.
"The fact of the matter is that water is the second most essential need for survival after oxygen," said Robert Domanko, Director and Founder of Sureaqua portable water filtration company.
As little as 2% drop in total body water content can lead to dehydration and the consequences that follow. This article will help you diagnose any possible symptoms of dehydration, reinforce reminders of how important water is for healthy living, but also informs when too much water is too much.
"If you're working out, you should be sure to carefully manage the balance of electrolytes in your body," Mr. Domanko went on to say.
Trying to drinking too much water after a work out, can lead to water intoxication when you should really be drinking sports drinks recommended by an expert."
Dehydration can effect anyone at any time of the year, but it's not only dehydration that is a concern for not drinking enough water. As discussed in the article, a lack of water in your diet can largely effect your metabolism, putting you at risk of weight retainment issues, as well as other heart and blood related conditions.
To view the full article, visit the Sureaqua Blog by following the link below:
http://www.sureaqua.com/_blog/NEWS/post/Water_and_Your_Diet/
For more information on Sureaqua, visit the official website: http://www.sureaqua.com