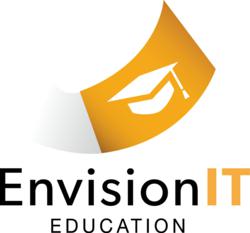 With Konica Minolta's EnvisionIT we have established efficient printing practices that also support our green initiatives
Ramsey, N.J. (PRWEB) March 04, 2013
Konica Minolta Business Solutions U.S.A., Inc. (Konica Minolta) today announces that North Kansas City Schools has streamlined its printing practices and saved $150,000 annually with Konica Minolta's EnvisionIT Education and Production solutions. Leveraging bizhub MFPs and production print systems with Nuance Equitrac Express and RSA WebCRD, the district optimized its printing practices throughout its 32 educational sites.
With Konica Minolta's EnvisionIT Education offering, North Kansas City Schools replaced 2,000 laser and inkjet printers and 90 aging copiers with 167 bizhub® Multifunction Printers. The bizhub MFPs have a significantly lower cost per impression and the district estimates it saves between $100,000 and $150,000 annually by moving to integrated MFPs located throughout the schools versus individual desktop printers.
The school district integrated Nuance Equitrac Express directly into the bizhub devices in order to track teacher and staff print usage. Equitrac fits into the district's green initiatives by making individuals aware of print habits and reducing unnecessary printing. For example, the district established default printing standards such as automatic duplex printing. This reduces waste and helps save on paper costs.
"With Konica Minolta's EnvisionIT we have established efficient printing practices that also support our green initiatives," says Richard Gentry, director of purchasing, North Kansas City Schools. "With automatic duplex printing and Follow-You printing, we have reduced waste and saved $30,000 or 40,000 pounds of paper. These cost savings along with the program's success allowed us to extend printing capabilities to all 6,000 high school students from their school-issued Apple MacBook Airs."
To meet increased demand for its in-plant print shop, North Kansas City Schools leverages four Konica Minolta Production Print Systems, including the bizhub PRO 1051 Monochrome Print System, and the KIP C7800 Wide Format Printer from Konica Minolta. To improve job submissions and encourage greater use of the print shop among staff, the district implemented RSA WebCRD, a print submission and management solution. With WebCRD, print jobs can be turned around in less than 48 hours.
"Konica Minolta helps customers envision how they can work smarter by leveraging services, industry specific solutions and hardware designed to improve workflows and productivity," says Gavin Jordan-Smith, vice president, Solutions and Production Planning, Konica Minolta Business Solutions U.S.A. Inc. "By implementing a solution that includes integrated software, North Kansas City Schools is able to improve its printing processes both in the schools and the print shop to reduce waste, save valuable budget dollars and improve student learning."
Click here to read the full case study.
About Konica Minolta
Konica Minolta Business Solutions U.S.A., Inc. is a leader in advanced document management technologies and IT Services. The company focuses on complete business solutions including production print systems, digital presses, multifunctional products (MFPs), managed print services, vertical application solutions and related services and supplies. Konica Minolta has won numerous awards and recognition including being recognized as the #1 Brand for Customer Loyalty in the MFP Office Copier Market by Brand Keys for six years in a row. For the third consecutive year, Buyers Laboratory LLC (BLI) has named Konica Minolta as the winner of its "A3 MFP Line of the Year" award. In 2012, Konica Minolta also received "Document Imaging Solutions Line of the Year" recognition from BLI – and has been named to the Dow Jones Sustainability World Index in recognition of the company's economic, environmental and social performance. For more information, please visit http://www.CountOnKonicaMinolta.com and follow Konica Minolta on Facebook (@Konica Minolta Business Solutions U.S.A), YouTube (@KonicaMinoltaUS), and Twitter (@KonicaMinoltaUS).
About EnvisiontIT Education
EnvisionIT Education from Konica Minolta Business Solutions U.S.A., Inc. helps K-12 schools, universities, libraries and other educational institutions "envision" how they can work smarter and more efficiently with integrated workflow solutions designed and supported by Konica Minolta. With more than 4,500 education customers across the U.S., Konica Minolta combines a range of document solutions, including IT Services, interactive presentation tools, cost recovery and automated grading software, with the most advanced printing and scanning solutions in the industry. These tailored solutions save time, reduce expenses, streamline workflow and improve productivity in classrooms, school districts, universities and libraries. Visit http://www.kmbs.konicaminolta.us/education for more information about EnvisionIT Education.
Konica Minolta Contacts
Naeran Rubio
Konica Minolta Business Solutions U.S.A., Inc.
+1 201-934-4759
nrubio(at)kmbs.konicaminolta(dot)us
Rachel Reed
Konica Minolta Business Solutions U.S.A., Inc.
+1 856.381.0651
rachel.reed(at)kmbs.konicaminolta(dot)us
Alicia Libucha
Konica Minolta Business Solutions U.S.A., Inc.
+1 857.205.0919
alibucha(at)kmbs.konicaminolta(dot)us
# # # # #
Konica Minolta is a registered trademark of Konica Minolta Holdings, Inc. bizhub is registered trademarks of Konica Minolta Business Technologies, Inc. All other trademarks mentioned in this document are the property of their respective owners.