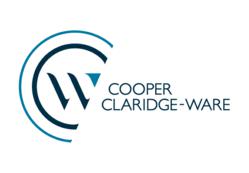 We believe the practical health information that an industry leader like CCW will offer to our readers will perfectly compliment the expert travel advice currently provided by our team of travel writers
Hong Kong, SAR, China (PRWEB) March 05, 2013
Cooper Claridge-Ware (CCW), a leading Global Insurance Brokerage, and Traveler's Digest, a leading international travel magazine, have today revealed an exclusive content partnership between the two organizations.
Cooper Claridge-Ware is set to become the exclusive International Health Insurance Partner of Traveler's Digest, and will provide a comprehensive range of articles and content to help inform Traveler's Digest readers about the many aspects of healthcare and insurance outside of an individual's home country.
Commenting on the partnership Michael Lamb, CCW's Marketing Director, said "one of the biggest concerns for travellers in the modern world is the issue of healthcare. If you fall sick or suffer a serious accident while on an extended trip overseas, it is important that you are able to receive the care you require without having to worry about where to go, or how you will pay for your treatment."
Mr Lamb also stated that, "CCW aims to educate the growing number of young American and European nationals, whom are taking increasingly longer journeys overseas, about the potential issues they will face with regards to healthcare and insurance around the world. Traveler's Digest is a perfect platform for this due to the site's globally renowned brand and extensive reach, and we are thrilled to be working with its editorial staff for the benefit of its readers."
Dakota Smith, Online Editor at Traveler's Digest, added "We're very excited for our content partnership with Cooper Claridge-Ware. The world is constantly in flux, and as professionals dedicated to showcasing the best and most exotic travel destinations on the planet, we're thrilled to incorporate health and safety expertise from Cooper Claridge-Ware. We believe the practical health information that an industry leader like CCW will offer to our readers will perfectly compliment the expert travel advice currently provided by our team of travel writers."
From Hong Kong Health Insurance to the Medical System of the United Arab Emirates, Cooper Claridge-Ware and Traveler's Digest will be providing global travellers with a number of in-depth resources to help them make better decisions about their healthcare overseas. Dealing with issues such as Malaria treatments when visiting Kruger Park in South Africa, through to the risks of inner-tubing in Laos, the Traveler's Digest and CCW content partnership aims to provide the very best information and support for healthcare and insurance to travellers around the world.
About Traveler's Digest:
Traveler's Digest was founded in 2000 and is a leading international online travel magazine. The publication has had articles appear in media outlets including the Chicago Tribune, CNN, Forbes and FOX News. Traveler's Digest provides high-quality travel content written first hand by people who know the destinations and the issues involved in traveling to them.
About Cooper, Claridge-Ware:
Cooper, Claridge-Ware (CCW) is a leading Global Insurance Broker headquartered in Hong Kong, China. The company has a mission to simplify insurance and healthcare for individuals, families, and corporate groups around the world. From Global Life Insurance to International Health Insurance, CCW is a leading provider of impartial insurance advice worldwide.