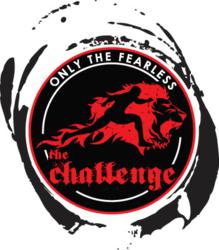 Miami, Florida (PRWEB) March 05, 2013
This will be the first event created by Fearless Events, it will proudly be held at beautiful Amelia Earhart Park in Miami, Florida. "We're proud to hold our first event in the rugged but beautiful setting at Amelia Earhart Park. Miami is a world class, vibrant city that is known for living a healthy lifestyle and outdoor recreation. As a local company we believe it's a natural fit that 'The Challenge' begins in Miami," said Garfield Griffiths CEO of Fearless Events Fla, Inc., The Challenge's parent company. Amelia Earhart Park features a large freshwater (alligator free) lake, acres of lush open space and offers various recreational attractions such as mountain bike trails and fishing.
This is not your typical mud run, yes The Challenge, is a five mile flat / trail run that includes the usual staples, such as, mud (of course), military grade obstacles, a lake swim, hidden underground mud tunnels, knife throwing and other intense but fun, physical challenges. However, the five-mile course that will surely test seasoned mud run veterans and amaze first timers alike will also include logic puzzles, brainteasers and a very special "electrifying" challenge named The Zapper.
This is all to ensure that brains, as well as brawn, get a work out, and that is not all, as the team behind the Challenge have created a one of a kind "super obstacle" which is a combination of about 7 major obstacles (rope climb, monkey bars, Tarzan swing and leap of faith, all into once 150ft long elimination obstacle. If participants conquer this monster they get to face the final challenge, and it is time to see who is truly fearless. The final "challenge" is a secret though and will remain so until race day. After completing the race competitors can reward themselves with a welcome free beer, those of drinking age of course!
"The Challenge is an opportunity for people to push themselves physically and mentally by facing different challenges; this is truly like no other mud run on earth. We're honored to donate a portion of the proceeds to the National Voices for Equality Education & Enlightenment (NVEEE) to support the organization's good work in the fight against bullying, an issue that continues to challenge children and adults in the U.S. and around the globe," added Griffiths.
Participants can sign up for the event here http://onlythefearless.com/
To date The Challenge is proudly sponsored by Culligan Water of Fort Lauderdale and Miami, FL. Visit http://www.culliganftlauderdale.com/. Full those that like something a little stronger Fearless Events have partnered with Sapporo beer to supply all the suds for the weary racers http://www.sapporousa.com Also Karate America has signed on as a major sponsor and will be providing staff for the event and supplying everything for the "Break or Burpie" a board breaking challenge. Additionally their demo teams will be performing throughout the day http://www.karateamerica.info. Also sponsoring The Challenge is Shula's Athletic Club in Miami.
The Challenge; 5-mile long test of brains, brawn & endurance...Up for it?
About The Challenge.
The Challenge is a little different as we are going after your mind as well as your body. We are a good old fashioned mud run with normal physical event; but we also will have challenges for mind as well. Including puzzles, riddles and one electrifying test of skill. Visit http://onlythefearless.com/ or https://www.facebook.com/onlythefearless
About NVEEE
NVEEE is a community-based 501(c)(3) nonprofit established in October 2009. Our mission is to prevent bullying, violence and suicide among youth families and communities through direct service, mentoring and prevention education. NVEE reached nearly 10,000 teachers, students, parents, and community leaders through our Mentoring Program, Peace Ambassador Program, After School Program, and our signature Not On My Watch School-wide Bullying Prevention Programs. Visit http://www.NVEEE.org or call 1.855.2.BE.A.VOICE