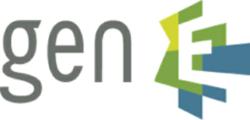 Four key IBM software integrations for the gen-E Resolve ITPA platform -- designed to supercharge event management, service desk, provisioning and cloud -- will take center stage in the company's booth at the Pulse2013 Conference.
Las Vegas, Nevada (PRWEB) March 04, 2013
gen-E, a global IT process automation (ITPA) software company, today announced that four key IBM software integrations for the gen-E Resolve ITPA platform -- designed to supercharge event management, service desk, provisioning and cloud -- will take center stage in the company's booth (#116) at the Pulse2013 Conference, taking place March 3-6 in Las Vegas.
At the event, gen-E is also launching its new ITPA Health Check program, which offers complimentary guided assessments to identify automations with the highest return potential for customers, and also encompasses in-depth analyses of an organization's key performance indicators (KPIs) across process performance and/or IT operations. The in-depth analyses are designed to further pave the way to dramatic IT cost reductions and optimized IT operations, particularly when Tivoli Netcool software is installed.
Now available, the ITPA Health Check program will be featured for the first time at Pulse2013 in the gen-E booth.
Tivoli Netcool Integrations Demonstrate Power of Resolve ITPA Software
Aiming to help enterprise customers transform the way they implement and automate cloud, service desk, provisioning and event management, gen-E is focusing booth demonstrations on key integrations for its Resolve ITPA software.
Based on a human-centric, people-driven approach to automation, Resolve sets the stage for innovation through seamless collaboration and easy-to-implement automations that transform and expedite the way businesses resolve their most complex business and IT issues. The Resolve software is founded on collaborative operations, a discipline encompassing integrated enterprise social, dynamic knowledge management, decision management automation and collaboration technologies, and features an automation engine that extends easy-to-use self-service capabilities to both internal and external customers.
"As a pure-play ITPA software provider, gen-E continues to expand its Resolve integrations with solutions from IBM and other vendors, with a goal of giving customers better information access; a faster, people-driven way to address their most pressing IT issues; and a new sense of ingenuity across their organizations," said Payal Kindiger , executive vice president of marketing and managed services for gen-E.
The integrations featured in the Puse2013 booth include:
Resolve Event Management Automation (EMA): gen-E's Tivoli Netcool integration for event management allows Resolve to bridge gaps across multiple networks and IT silos to help organizations improve the end-to-end availability of applications and services. Resolve integrates tightly with Netcool, extending its automation capabilities to improve response times and reduce escalation rates. Offering out-of-the-box yet customizable automations for even the most complex event management issues, Resolve not only accelerates the deployment of Tivoli Netcool, but also greatly improves the return on investment that the organization can achieve in network management.
Resolve Service Desk Automation (SDA): gen-E's Resolve SDA offering integrates with IBM SmartCloud Control Desk to maximize a customer's IT investment, delivering powerful self-service capabilities through advanced process, decision and knowledge automation functionality. With Resolve SDA, organizations achieve real-time troubleshooting, interactive self-service remediation and self-healing, dynamic knowledge capture, and much more.
Resolve Provisioning Automation with Tivoli Provisioning Manager: Resolve ITPA for Provisioning offers flexible and powerful workflow and orchestration functionality to implement and/or advance IBM Tivoli Provisioning Manager (TPM) installations. Resolve offers not only pre-packaged process workflows and adaptors, but also highly customizable automation capabilities -- a requirement when integrating with TPM.
Resolve Cloud Automation with IBM SmartCloud Solutions: Through gen-E Resolve's highly integrated collaboration platform and powerful automation technology, customers can accelerate the timeline to take their cloud automation initiatives to the next level through integrated process orchestration, synchronous automation and collaboration technology. When integrated with IBM SmartCloud solutions, Resolve allows organizations to access their business process, analytics and applications as a service at an accelerated rate, with the ability to securely integrate with systems and tools behind the firewall.
gen-E Helps Customers Focus on High-Return Automations with ITPA Health Check
Through the gen-E ITPA Health Check program, gen-E automation consultants work with IT operations teams to implement automations in the fastest, most efficient way possible. gen-E consultants collaborate with subject matter experts and review actual KPIs and other data produced by IT operations systems, such as ticket data and event data.
The ITPA Health Check offerings can be used to enhance the deployment of an integrated gen-E Resolve and Tivoli Netcool environment, and are designed to help customers identify opportunities to automate both routine and complex tasks, bridge gaps across IT silos, discover reductions in operational expenses and learn best practices to improve their businesses.
Upon completion of the guided assessments and/or in-depth analyses, the consultants deliver a comprehensive report detailing the health of the customer's IT environment and its automations in their current state, along with an analysis of planned automations, with focus on those that can potentially deliver the highest returns. The reports also itemize ways to optimize and improve systems architecture along with Tivoli component functionality, third-party application integration, and operational processes and procedures.
Offering a high-value service to gen-E customers, ITPA Health Check offerings are available on a limited basis, and are being conducted by gen-E professionals holding advanced IT certifications.
For more information on Resolve and gen-E, visit http://www.gen-e.com, or follow gen-E on Facebook, Twitter and LinkedIn.
About gen-E
gen-E is an IT process automation (ITPA) software company that places human ingenuity at the forefront of workplace activity. The company's award-winning Resolve™ software breaks down traditional organizational and process constraints through an innovative approach to automation. Powered by actionable and dynamic knowledge management capabilities, Resolve allows organizations to realize cost savings of as much as 200 percent within months of deployment. For more information, please visit http://www.gen-e.com.