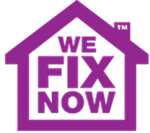 if you're planning to go away for a few days, to shut off the water supply to your house and drain your pipes
(PRWEB UK) 5 March 2013
It has been reported in Derbyshire Times that the water company has pledged to spend in excess of £1.3million to renew and replace pipes in the Ambergate area, following damage caused by a burst pipe which affected thousands of Derbyshire homes last year.
Providing plumbers in Chingford and throughout the London area, We Fix Now is dedicated to raising awareness of plumbing safety. The recent news has prompted the team to offer the following advice regarding burst pipes.
"It's good to hear that Severn Trent is planning to make improvements following last year's damage. The best way to treat burst pipes is to try and prevent them occurring in the first place.
"Homeowners should take care to insulate their lofts as well as their pipes. Remember if you're planning to go away for a few days, to shut off the water supply to your house and drain your pipes. It is also important to try and address plumbing problems as and when they happen. Tackling issues like dripping taps early can prevent them from freezing if the temperature drops."
We Fix Now is a London-based company providing emergency electricians and plumbing in London and counties. Renowned for their fast and effective service, the firm also specialise in unblocking drains, fixing central heating and boilers and sorting problems with gas. With a strong focus on customer service, We Fix Now prides itself on providing fully qualified and experienced engineers day and night, every day of the year.