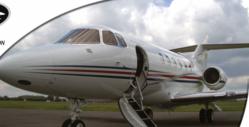 London (PRWEB UK) 6 March 2013
Concierge Aviation Ltd has this week lifted the lid on its all-new corporate website to coincide with the introduction of several new services and the expansion of several current operations. Having already taken the UK market by storm in 2012, the brand is now looking to step up its offensive in 2013 and become the undisputed and well-deserved industry leader.
Having well and truly stepped out of the realms of fantasy and into reality for more private and corporate customers than ever before, private jet services are being considered across the length and breadth of the UK in growing abundance. The goal of Concierge Aviation Ltd is to help transform curiosity into experiences and dreams into reality, by offering world class private jet hire services for the kind of costs previously out of the question.
All-Purpose Jet-Hire Services
"Whether you require private aircraft charter to enhance your leisure travel or business jet charter to condense a European corporate travel itinerary, our resources, experience and expertise will ensure you maximise the potential benefits from your aviation decisions from your first consideration of hiring a private plane through to evaluating executive jet ownership."
One of the key points Concierge Aviation Ltd is looking to address and tackle in 2013 and beyond is that of private and charter jet services in no way being restricted to a limited number of purposes and a selected or exclusive clientele. In the right circumstances, a private aircraft charter has the potential to not only provide the most convenient and luxurious mode of transportation, but also a decidedly affordable option.
From simple leisure trips to complex business itineraries and everything else besides, there is a jet hire package out there to cater for each and every demand across the board and might not be quite as out-of-reach as most would assume.
Promoting Productivity
"Executive aircraft charter provides the time saving flexibility essential in the corporate world enabling key employees to increase their efficiency, enhance productivity and control their own schedules."
Using a private jet for business purposes isn't all about luxury and indulgence, but also increasing both efficiency and productivity infinitely. Such services allow businesses and their workers to operate to their own schedules and timeframes as and when they desire, as opposed to playing by the often inconvenient and unreliable timetables of scheduled flights and transfer services.
All in all, Concierge Aviation Ltd states the use of a private jet can more often than not pay for itself in terms of what's made up in increased productivity and business function.
The Total Package
"Our private jet hire consultants will complete an assessment of your private jet hire requirement including origin, destination, schedule, passenger numbers, required cabin service, baggage capacity and budget to ensure you enjoy the best private jet rental option from our worldwide database of charter aircraft."
In addition to expanding services, Concierge Aviation Ltd has also made extensive efforts to build the most comprehensive and all-inclusive service package for clients across the board. It's no longer a case of wondering whether or not private jet travel could be a genuine option, but rather getting in touch with Concierge Aviation Ltd and finding out just how valuable an option it can be.
About Executive Jet Hire:
Concierge Aviation Ltd is the UK's leading authority on bespoke private jet and charter aircraft services for business and leisure. The company maintains its position at the head of the industry by tailoring unique packages in line with both demands and budgets considerations, while at all times delivering an unrivaled overall service package for total peace of mind. For further details, visit http://www.executivejethire.co.uk.