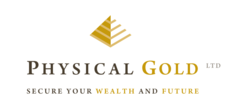 As a hedge against inflation, gold investment could help protect your assets and the value of your savings
(PRWEB UK) 4 March 2013
The Bank of England's Monetary Policy Committee is expected to decide on further quantitative easing at their meeting this week, The Guardian reports.
Another round of money creation is looking increasingly likely from the Bank of England to jolt the country's economy to life, with analysts predicting the MPC will decide to increase funds injected into the economy by £25 billion to £400 billion.
Three out of nine of the MPC members, including Governor Sir Mervyn King voted for extension of the bank's quantitative easing scheme, as well as Deputy Governor Paul Tucker saying that he was open to the idea.
If further quantitative easing is introduced, it could see paper currencies weaken and further weakening of the pound.
A spokesperson from Physical Gold said:
"Quantitative easing is known to often weaken paper currencies and increase inflation. This could lead to the pound weakening further as well as inflation. As a hedge against inflation, gold investment could help protect your assets and the value of your savings."
Physical Gold Ltd is a leading UK gold dealer, helping investors diversify their portfolios with innovative investment solutions. Renowned for their ground breaking products such as the Sipp gold and Gold Accumulation Account, the firm specialise in providing customers with tailored assistance in sourcing the best gold for their personal requirements. Based in London, the team are BNTA accredited and have an unrivalled knowledge of the gold market as well as an exceptional understanding of the general financial markets.