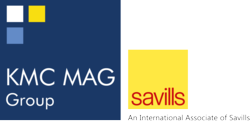 We are very excited to be working with Savills, which has an established and strong presence throughout Asia Pacific as well as a substantial global platform and international client base.
(PRWEB) March 08, 2013
International real estate advisor Savills has expanded its global network by forming a new association in the Philippines with KMC MAG Group.
The alliance increases Savills presence in Southeast Asia and gives the firm a foothold in the Philippine real estate market. The association with KMC MAG Group will both complement and diversify Savills existing strong activity in South East Asia and, in particular, allow the company to provide advice to businesses looking to participate in the Philippines real estate resurgence and those corporates seeking to establish a back office function.
Located in Bonifacio Global City, Manila's prime business district, KMC MAG Group is the fastest growing commercial and residential real estate service provider in the Philippines with over 100 employees involved directly in transactions for office, retail, industrial and residential properties. With a full suite of real estate services KMC MAG has successfully transacted over 1 million sq ft of commercial space for the likes of ANZ, Baker McKenzie, QBE, Samsung and WWF, and in recognition of the high standard of service has been awarded the status of Highly Commended Real Estate Agency in the Philippines by the International Property Awards.
Chris Marriott, CEO of Savills South East Asia, comments: "We are very pleased to have formed this alliance with KMC MAG Group, which is part of our wider strategy to grow our South East Asia business. We have been looking for a partner in the Philippines to complement and extend our already very strong platform in the Asia Pacific Region and in KMC MAG Group we have found a similarly dynamic team that has been highly successful in their local market."
Robert McKellar, CEO of Savills Asia Pacific, adds: "Southeast Asia has shown signs of a broad recovery and is clearly one of the bright spots in the global economy. This continued expansion of our services within this region is therefore incredibly important for Savills. I therefore welcome the addition of the KMC MAG team and believe that our combined experience and expertise puts us in a leading position to offer the best service to international clients in the Philippines."
Michael McCullough, Managing Director at KMC MAG Group, says: "We are very excited to be working with Savills, which has an established and strong presence throughout Asia Pacific as well as a substantial global platform and international client base. Together we will be able to provide best in class advice and offer our services to clients throughout the Philippines."
Note to editors:
Savills is a leading global real estate service provider listed on the London Stock Exchange. The company, established in 1855, has a rich heritage with unrivalled growth. It is a company which leads rather than follows and now has over 500 offices and associates throughout the Americas, Europe, Asia Pacific, Africa and the Middle East.
A unique combination of sector knowledge and entrepreneurial flair gives clients access to real estate expertise of the highest calibre. We are regarded as an innovative-thinking organisation supported by excellent negotiating skills. Savills chooses to focus on a defined set of clients, therefore offering a premium service to organisations and individuals with whom we share a common goal. Savills is synonymous with a high-quality service offering and a premium brand, takes a long-term view to real estate and invests in strategic relationships.
KMC MAG Group is an award winning Philippine based real estate services firm. Headquartered in Bonifacio Global City, the prime business district in the Philippines, the company takes pride in its in-depth market knowledge, consistently high level of client satisfaction, and nationwide coverage.
With almost 100 employees directly involved in transactions for office, retail, and residential properties they are known for their unbiased high quality advisory services and tenant representation in the Philippines. Since its incorporation, the company has leased out more than 1,000,000 square feet throughout Metro Manila. For more details, please go to kmcmaggroup.com