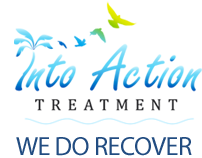 Boynton Beach, Florida (PRWEB) March 04, 2013
This weekend, Into Action Treatment drug rehab will celebrate family weekend, which is always a special time for the one year old treatment center. Their clients come from all over the world to heal and recover from their addictions, and in the process they leave behind everything, including their families. Family weekend is an opportunity for the families to come down and celebrate the changes their loved ones have gone through.
Many of the clients leave behind brothers and sisters, husbands and wives, and even sons and daughters. "It is tough for them to leave behind everything, but at the same time is a necessary thing in order to face their addiction. We know how hard it is for our clients to leave behind everything, but family weekend is a time for them to realize that everything can come back together in recovery," said Andrey Rossin, founder and CEO of Into Action Treatment center.
During the weekend ahead, family members will learn about the disease of addiction and how they have been enabling their family members to live in active addiction for far too long. "A big part of recovery is educating the family about how they have been playing a part in their loved one's addiction and teaching them how to set boundaries. This is a very important part of recovery and any approach that overlooks the family piece is not complete," said Rossin.
Into Action Treatment has family weekend every 2 months and finds that it is a very exciting time for their clients. "Our clients have been working very hard on themselves and we know how much it means to them to have their family come and visit them," remarked Andrey Rossin. For the clients at Into Action Treatment, family weekend is the first of many rewards in their recovery from drug and alcohol addiction.