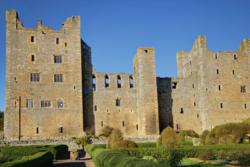 It is great to see that even in the current economic climate, people are showing entrepreneurial spirit and setting up their own companies
Bolton, North Yorkshire (PRWEB UK) 18 March 2013
2012 saw a record number of new limited company formations in Bolton. Over the course of the year, there were 1813 new companies formed - more than any other year on record for the area and a 9% rise from 2011.
The UK company share of Bolton rose very slightly during 2012. There was also a significant increase in net company growth, suggesting that the local economy of the area may be starting to recover from the effects of the recession.
Bolton is the fastest growing economic destination in the Manchester city region, after the regional centre, and the 5th largest employment centre in the North West. Although unemployment is still high in some parts, the government-led "Business Bolton" scheme encourages individuals to set up their own business and offers support throughout the process. Initiatives like this may be linked to the high number of business start-ups seen last year.
Managing Director of Duport.co.uk, Peter Valaitis commented:
"It is great to see that even in the current economic climate, people are showing entrepreneurial spirit and setting up their own companies.
"The high number of start-ups in Bolton should contribute to a more diverse business base, which will help protect the area from future economic shocks."
The Duport Business Confidence Report for Bolton uses data and statistics to provide an insight into the local economy. More information can be found at http://www.duport.co.uk/bolton.
Duport Business Confidence Reports are generated and released by Duport Associates Ltd. The data contained in these reports is assimilated and analysed by Duport using public record data from sources including Companies House, Office for National Statistics and Ordnance Survey. Duport Associates Ltd is a leading UK company formation agent, established in 1997 and registering around 10,000 new companies each year through its Companies House approved software.