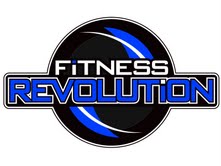 Elizabethtown, KY (PRWEB) March 04, 2013
Among all franchise companies with 100 – 249 locations, Fitness Revolution, a chain of personal training franchises, has emerged victorious at this year's Franchisee Satisfaction Awards. Franchise Business Review has given out the awards each of the past eight years.
The awards, nicknamed the "FBR 50," primarily take into account how satisfied franchisees are with the companies who operate the franchise chain. This year's awards come after an extensive search for the top franchise chain in numerous industries.
In addition to surveying franchise business owners in a variety of industries, Franchise Business Review also took into account the size of the chain, as measured by the number of locations in operation. Fitness Revolution is the winner among all chains with 100 – 249 locations.
2013 is the second consecutive year that Fitness Revolution has made an appearance on the list. Despite having only opened their doors a little over two years ago, the chain of personal training franchises has made the list each year of its existence.
"We started Fitness Revolution to be a personal training franchise alternative to the big health club business model that has dominated the fitness industry in recent years," claims Fitness Revolution CEO Pat Rigsby.
"For too long, personal trainers have had to toil away under an inefficient one on one training model that resulted in fewer clients and lower revenues," Rigsby continues. "By helping to give these trainers the chance to run their own business, we feel like we have truly revolutionized the field of fitness."
Taking a comprehensive, service-oriented approach to its personal training franchisees, Fitness Revolution's President Nick Berry considers the Franchisee Satisfaction Award the highest distinction a franchise company can receive.
"We measure our success by the success of each of our franchisees," Berry states. "Their voting us to be the top franchise in terms of franchisee satisfaction just validates the approach we have taken to running Fitness Revolution."
Founded in 2011, the company has grown rapidly in two short years. By expanding its number of personal training franchise locations, Fitness Revolution qualified in 2013 for the category of franchises with 100 – 249 locations.
In a poll which sampled over 26,000 franchisees from over 350 franchise brands, Fitness Revolution has emerged as the winner for businesses of its size. It has also won for best overall company in the category of fitness.
"We want to thank our fitness franchise owners above all else," says Rigsby. "We appreciate that they respect the efforts we put forth to help them achieve success."
About Pat Rigsby and Nick Berry: Pat Rigsby and Nick Berry are the co-owners of Fitness Consulting Group, a leading business development consulting firm within the fitness industry.
Fitness Revolution is a member of the Fitness Consulting Group family of companies. Fitness Revolution franchises focus on providing clients with the best fitness coaching available today, using a training staff made up of nationally certified fitness professionals.
To learn more about acquiring a Fitness Revolution franchise, visit: http://www.fitnessrevolutionfranchise.com/franchise/