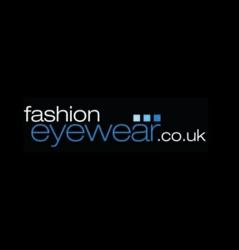 Add the special '50Armani' coupon which will deduct 50% off of the original price.
London, UK (PRWEB) March 10, 2013
Fashion Eyewear is offering their biggest discount and it is the first time they are offering it solely to one brand.
Customers will be able to receive up to 50% off of Armani sunglasses using a special Armani coupon code which is: '50Armani'.
To see the offer visit http://www.fashioneyewear.co.uk/designer-sunglasses/armani-sunglasses.html
Skilled optical artists were seen making their eyewear and there was a preview of the new collection. Fashion Eyewear intends on celebrating the new collaboration with selling Armani sunglasses at half price.
Armani is noted to be the greatest designer to come from Italy and the brand released their eyewear in 1998. Their sunglasses are hypoallergenic, comfortable to wear and provide optimum sun protection.
Armani eyewear has a strong identity and refined designs which resonates throughout all of their collection. Their 2013 collection is inspired by Armani's archive of eyewear that Fashion Eyewear currently have on sale.
The Armani brand offers various different styles such as classic squared, rectangular, round, oval, Wayfarer, aviator and sporty wraparound styles. The range includes a mixture of both Giorgio and Emporio Armani sunglasses; Armani's branch of luxury lines.
Fashion Eyewear has a wide selection that includes metal and plastic frame wiring for men and women. The lowest priced glasses start off at £98 and the most expensive is just under £315.
Once the person has decided on a model and reaches the check-out, they can add the special '50Armani' coupon which will deduct 50% off of the original price, which is a great offer and exclusive only for Armani, at Fashion Eyewear.
This offer is perfect for Spring/Summer and the company only has one item and limited models in stock. They offer free UK delivery and this discount is on a first come, first served basis. So Fashion Eyewear encourages their customers to hurry, in order to not be disappointed and miss out.
For more on designer glasses and sunglasses visit http://www.fashioneyewear.co.uk/