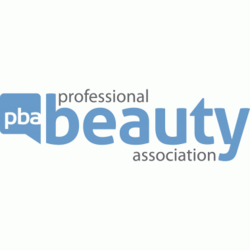 "Members join the Professional Beauty Association because they share our commitment to the industry, and to establishing and upholding the highest standards in personal care products and services,"
Elizabeth Fantetti,
PBA Membership Director
Orlando, FL (PRWEB) March 28, 2013
True Envy Salon is pleased to announce its acceptance as a renewed member of the Professional Beauty Association (PBA), joining thousands of premiere manufacturers, distributors, beauty stores and select salons and spas in the U.S. and internationally.
Located in Central Florida, True Envy Salon is an upscale salon in Orlando, Florida that provides aesthetics, makeup, nails and hair care services, by top notch service providers in the industry with over 20 years of experience.
"Membership in the Professional Beauty Association demonstrates True Envy's commitment to excellence in our segment of the industry," said Ramar Russell, Salon Manger. "PBA offers cutting-edge education, industry research, resources, safety information and more to help our business grow and continue to provide the excellent products and services our customers expect from True Envy. Joining our trade association is a great fit for True Envy because, like us, PBA members represent the best in the industry through demonstration of best practices, product safety, staff development and customer service excellence."
"Members join the Professional Beauty Association because they share our commitment to the industry, and to establishing and upholding the highest standards in personal care products and services," stated Elizabeth Fantetti, PBA Membership Director. "The heart of our association is sustained through the dedication, support and excellence of our membership."
Clients interested in a new look, a color consultation, or the latest trends in hair and nails can reach True Envy Salon at the information listed below.
True Envy Salon
4997 S. Orange Ave.
Orlando, FL 32806
Phone: (407) 286-4857
Email: Salon(at)trueenvysalon(dot)com
Website: http://www.trueenvysalon.com
Online Appointments: http://www.trueenvysalon.com/online-booking/
About True Envy Salon:
True Envy Salon is a full service hair salon located in Orlando, Florida. True Envy Salon is dedicated to providing each guest with its incredible and outstanding beauty services in an enjoyable atmosphere conducted under the highest standards of business ethics. All of the licenses specialists promise individual attention and a great value for their customers. The services provided by True Envy Salon include hair care services, bridal services, the makeup palette, and other a la cart salon treatments.
About Professional Beauty Association:
The Professional Beauty Association is made up of salons and spas, distributors and manufacturers dedicated to improving their individual businesses and the industry as a whole. Led by industry volunteers, the association offers business tools, education, government advocacy, networking and more. Visit probeauty.org or call (800)468-2274 to learn more.