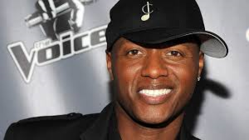 Special Guest Stars highlight an evening of incredible Song and Dance!
Fairfield, CT (PRWEB) March 05, 2013
Area residence will have the opportunity to hear Javier Colon live at the 17th Annual Gala Performance, Saturday March 9th 4:00pm at the Regina A. Quick Center for the Arts, Fairfield University. Colon, the winner of season one on the Voice, is now an international recording artist and will appear with guitarist Ian McHugh. The event is a special fundraising show for performing arts scholarships. Guest Artist also include Mark Stuart and Jamie Verazin of the Mark Stuart Dance Theatre and vocalists Simone and Pasquale DePaolo, Julie Hallama and Tracey Marble.
The internationally known D'Valda and Sirico Dance and Performing Arts Company will headline the event and will be performing their award winning choreography. The show presents entertainment that is suitable for all ages. A limited number of tickets are available and the event is anticipated to have another sold out performance! Every year the company has presented a memorable evening of wildly exciting entertainment that has left audiences on their feet.
Doors open at 4:00pm with a silent auction and reception and the show will begin at 5:00pm. Ticket price is $35.00 per person. To purchase tickets call 203-255-9440 or visit http://www.dsdance.com
About The D'Valda & Sirico Dance Company:
Founded in 1987 by Angela D'Valda & Steve Sirico, the D'Valda & Sirico Dance Company's repertoire includes an energetic and unique combination of Jazz, Ballet, Tap and Adagio. The Company, made up of dancers ranging in ages from 12 to 18, is known for its wide variety of dance forms which please audiences from five to 95. They have won numerous awards and honors including invitations to appear at the Kuopio Dance Festival in Finland, Disneyland Paris, the International Festival of Arts & Ideas, the Oyster Festival and a Guest Appearance for the National Youth Ballet of Great Britain.
The Company was chosen by internationally renowned dancer, Wayne Sleep, to appear in the American premiere of his tribute to Princess Diana, and was chosen as one of only four companies worldwide to perform at the 1997 Silver Jubilee Aberdeen International Youth Festival in Aberdeen, Scotland. The first company from Connecticut ever to be invited and one of only a handful from the United States to ever attend in the thirty three year history of the festival.
The Company was awarded Dance Educators of America's President's Cup," "Titanium Award" and "Platinum Award for Ballet Excellence," and has been featured in Dance Spirit and Dance Teacher magazines. D'Valda & Sirico are the Founders
The evening will feature a silent and live auction with a pre-show reception. The event supports the scholarship fund that has helped area students over the past seventeen years with over $250,000.00 given in scholarship awards. Winning bidders will walk away with one of the many great auction items that will be available at this event.
Doors open at 4:00pm with a silent auction and reception and the show will begin at 5:00pm. Ticket price is $35.00 per person. To purchase tickets call 203-255-9440 or online at http://www.dsdance.com