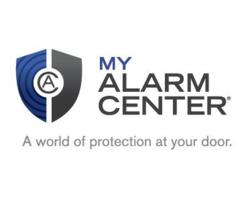 "My Alarm Center is a results-driven company, and Jon's career has proven that he gets results."
Newtown Square, Pennsylvania (PRWEB) March 06, 2013
My Alarm Center today announced that Jon C. McCormack has joined the company as Vice President of Sales. Mr. McCormack brings expertise in enterprise class sales and systems integration that will complement My Alarm Center's goals for organic growth and its branding strategy.
"Jon has both commercial sales experience and team management experience," said Amy Kothari, President and CEO of My Alarm Center. "We will utilize his skills to drive revenue by growing sales and making our team more efficient."
Mr. McCormack spent the past 17 years providing the market with high-end, leading-edge technology solutions. He led and directed large sales and operational teams, including mid-level managers for a $60MM security integration division. He was responsible for establishing and growing new markets while also continuing to expand growth, increasing efficiencies and profitability of established markets. Most notably, he increased EBITDA 150% over a three year period and two years ahead of targeted goals. Jon also directly managed client relationships with key customer partners.
"My Alarm Center is a results-driven company, and Jon's career has proven that he gets results," added Scott Peterson, CFO of My Alarm Center. "We're excited to see where his experience takes My Alarm Center."
Most recently, Mr. McCormack worked at Comcast as a VP of Sales Operations in the renewable energy industry where he was responsible for directing personnel and sales activities related to company expansion in a new market. Prior to that, he served as Regional Vice President for ADT's Advanced Integration Division.
My Alarm Center recently announced that it had exceeded the $4 MM RMR mark. In 2012, the company demonstrated its commitment to corporate social responsibility by contributing to the Red Cross Hurricane Sandy fund and participating in the Salvation Army's Angel Tree program. Mr. McCormack will drive the company's mission to new levels in 2013.
About My Alarm Center
Founded in 2000, My Alarm Center provides the most technologically advanced residential and small commercial security services and home automation technologies to households and businesses across the United States. Services include cellular monitoring, fire, flood and carbon monoxide protection, identity theft protection, and personal emergency response systems. The company's flagship service, MyHome, offers mobile home control and monitoring, the newest technology available in the market. For my information visit: http://www.MyAlarmCenter.com