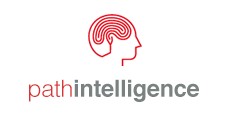 We hope our revamped website makes it crystal clear that FootPath gives businesses the same opportunity to understand what their customers want in-store as web analytics have long been providing online
(PRWEB UK) 5 March 2013
UK based Path Intelligence, which offers businesses the key customer behaviour data in High Street retail environments that they are able to gather in the online arena, have undergone a website facelift which better showcases the advantages their service can provide.
Founded in 2004, the company makes use of modern technology to give organisations dynamic, data-driven insights into pedestrian shoppers that previous technologies and analysis were unable to shed light on.
Their aim is to fill the data void experienced by retailers who were traditionally in the dark about consumer needs and behaviours while visiting their stores, apart from the final point of sale. This objective is based on research which demonstrates that 80% of shoppers spend between 20-40 minutes in a store without buying anything – this indicates a huge knowledge gap in terms of how well an outlet is meeting expectations and exactly what customers are looking for.
Mobile phones are now able to deliver the invaluable consumer information that analytics bring to websites – using their revolutionary data product called FootPath, Path Intelligence is able to reveal to retailers the journey that customers take as they travel through their store by discreetly and anonymously tracking their mobile signals.
The company explains the process as follows: "FootPath works by detecting a frequently changing signal from a shopper's mobile phone. This random signal is detected by a number of our units within the premises. We combine the information detected from the mobile phone signal with a proprietary mathematical algorithm developed by us."
Those with privacy concerns need not worry however: "We cannot store individual mobile phone numbers and do not read SMS texts or phone calls. We 'hash' the data immediately so that no computer or person within Path Intelligence ever knows the number."
Path Intelligence is thus able to map 3D visitor journeys, allowing retailers for the first time to clearly understand what visitors seek at their stores so they can improve on the shopping experience they offer. This cutting-edge technology is already in use within several large retail chains in the UK.
The company's revamped website gives potential clients a clear, succinct explanation of what their invaluable pedestrian consumer data provides, including a punchy new video clip encapsulating their service on the Home Page.
From a user experience point of view, the site provides readily understandable deliveries in plain-speak terms:

Maximise income by making the most of a store's potential to deliver what consumers need.
Optimise the shopper experience by uncovering what appeals to people.
Impact measurement which delivers the hard data that shows whether a store's marketing and performance is driving loyalty or pushing consumers to their competitors.
Build knowledge about what appeals to international shoppers.
VP of Sales & Marketing at Path Intelligence, Cyrus Gilbert-Rolfe, concluded: "There are those who consider all technology to be a shady tool of 'Big Brother', however we hope our revamped website makes it crystal clear that FootPath gives businesses the same opportunity to understand what their customers want in-store as web analytics have long been providing online."