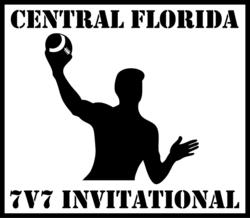 We look forward to continuing our tradition of hosting first class events and building on our relationship with IMG and our other corporate partners
Orlando, Florida (PRWEB) March 05, 2013
IMG has partnered with Top Recruits Now to present the Central Florida 7v7 Football Invitational on Saturday, March 30, 2013, from 9:00 a.m. to 5:00 p.m. This event will take place at the Northwest Recreational Complex in Apopka, FL, and serve as an officially sanctioned NFA (National Football Association) event with the top teams receiving an automatic entry into the 2013 IMG Southeast Regional Tournament. This one-day tournament will feature up to 16 of the finest High School 7v7 All Star teams, and showcase some of the elite football prospects in the country.
"IMG reached out to Top Recruits Now since we are home to Central Florida's premier 7v7 club team and have built relationships with other 7v7 teams, scouting services, and college football coaches," says AG Waseem, President of Top Recruits Now. "We look forward to continuing our tradition of hosting first class events and building on our relationship with IMG and our other corporate partners".
Teams can register via IMG's NFA 7v7 website, http://www.nfa7v7.com/centralfl7v7.
Top Recruits Now:
Top Recruits Now is a national company that was developed to help student athletes and their parents succeed in the recruiting process. Their mission is to be the athletic recruiting source for student athletes and college coaches nationwide. Their objective is to provide high quality, reliable services for student athletes who have the skills, grades and motivation to compete at the college level.
For more information visit http://www.toprecruitsnow.com.
NFA – National Football Association:
Established in the summer of 2012, the NFA7v7 is a membership-based body providing players, parents and coaches access to high-quality 7v7 football events sanctioned by the body and governed by consistent operational guidelines and rules of play. NFA7v7 creates an environment in which members can maintain their conditioning, focus on skill development, continue organized competitive play, and gain increased visibility outside of their regular football season.
For more information visit http://www.nfa7v7.com.
For media inquiries:
AG Waseem – Top Recruits Now, ag(at)toprecruitsnow(dot)com or 321 396-2224
Kim Berard - IMG Performance, kim.berard(at)imgworld(dot)com or 941-752-2621
For media credentials please visit http://www.nfa7v7.com/news/mediacredentials.