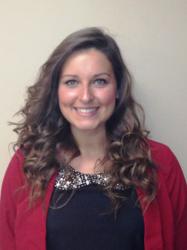 The internship program provides two things: A great way to keep way for Annese to share their values, goals, and mission as well as a way for interns to keep us up to date on current skills and concepts...
Clifton Park, NY (PRWEB) March 04, 2013
Annese & Associates, Inc. is pleased to announce that Reesha Quinones-Smith and Katie Olsen have accepted marketing internships in the company's Rochester office for the Spring semester. They will report to Director of Marketing, Kara Rudy.
As Marketing Interns, Reesha and Katie will be responsible for supporting content creation as it relates to the company's social media networks, public relations efforts, and website.
Reesha is a junior at Saint John Fisher College, dual majoring in Communication Journalism and Digital Cultures and Technology. Reesha has contributed interviews to the Democrat and Chronicle and maintains her own personal blog.
Katie graduated from Le Moyne College with a Bachelor's Degree in Communications. She has served previous internships with BizEventz, Ed Lewi Associates, and The Cystic Fibrosis Foundation.
Annese is an organization committed to learning and professional development. In an effort to further support job creation and the local community, Annese is proud to foster an internship program to seek out qualified students and offer them real world experience while building a pipeline of talent for the company. The goal of the program is to train, develop, and nurture growth for students as it relates to their field of study and build a channel of qualified candidates with the potential for full-time, future employment with Annese.
Merry Bhattacharjee, HR Manager at Annese, states: "The internship program provides two things: A great way to keep way for Annese to share their values, goals, and mission as well as a way for interns to keep us up to date on current skills and concepts. Le Moyne is not only of close proximity to our Syracuse office location, but we value the prestigious reputation and caliber of students we see time and time again."
Over the past five years, Annese has provided internships to over 10 Le Moyne students. The company maintains a strong relationship with Le Moyne College with over 10 Le Moyne graduates currently employed—several of which hold Management or Leadership Positions including Co-Owner/VP of Human Resources, Francine Annese Apy.
Jamie Aiello, VP of Services, and Tom Gdula, Data Center Virtualization Practice Manager, are also notable alums. Tom represented Annese at Le Moyne's annual Founder's Day gala this past year. The company was proud to sponsor a table and show support to the College.
"When I reflect on my time at Le Moyne College, I feel pride and appreciation; pride to be associated with such a fine college, and appreciation for having had the opportunity to experience the benefits of a Jesuit education which allowed me to grow in my faith and deepen my commitment to community service," comments Francine Annese Apy. "The Annese/Le Moyne connection is strong and I am personally very pleased to maintain a positive and advantageous relationship with the College that has given us so many successful hires."
Patricia Bevans, Director of Career Advising and Development at Le Moyne, shares her perspective; "Here at Le Moyne, we always love working with alum for great opportunities for our students. Annese, in particular, has held a very strong connection with us whether it be through interning, or graduates, to our annual Career Fair. Le Moyne students are always regarded by employers as ambitious, well spoken, and present themselves with a high regard; so it only makes sense that many would be affiliated with Annese."
Most recently, the relationship between the company and the college evolved further when Le Moyne engaged Annese for a server virtualization and virtual desktop integration (VDI) project that is currently on-going.
About Annese & Associates, Inc.
Expertise. Relationships. Innovation. Throughout the past four decades, these principles have established the foundation upon which Annese & Associates has emerged as the trusted adviser to our customers, partners, and communities. With a full-circle approach to integrating communications systems, Annese wraps professional and managed services around Collaboration and Data Center Virtualization solutions. Guided by our services methodology, we design an end-to-end IT experience for our clients, implementing the tools of today and administering a plan for tomorrow. Our business is the art, science, and passion of connecting devices to networks, people to people, and ideas to action.