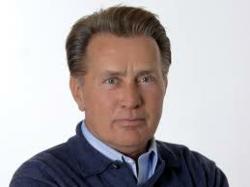 Surgery is an area that is constantly advancing in the medical field.
Hollywood, CA (PRWEB) March 04, 2013
The producers of Breakthroughs with Martin Sheen are pleased to announce a new report showing audiences how innovation in back surgery techniques are giving people a higher quality of life by eliminating pain and increasing mobility.
Breakthroughs Martin Sheen PBS is an independently produced television series airing in markets around the country on public television. The program is hosted by the legendary Martin Sheen, who is about to embark on his second half-century in American entertainment in 2013. Mr. Sheen has developed a reputation as one of Hollywood's most respected actors during a career that includes more than 60 film appearances.
Breakthroughs Martin Sheen reviews some of the advances in medicine that are changing lives around the country, and these new back surgeries are giving people a new active lifestyle. As more people continue an active lifestyle later in life, being pain free is at a premium.
In this report, Breakthroughs Martin Sheen will be talking to doctors and patients about how new approaches to back surgery are helping some people rediscover the joy of picking up a grandchild while also helping other active seniors stay on top of their game as they compete in sports or pursue other hobbies. Lasers and other precision instruments are allowing surgeons to repair back injuries and return people to an active lifestyle with no pain and added mobility.
The producers of Breakthroughs Martin Sheen are targeting a May distribution date for the new report. Check local listings for air times on public television and PBS affiliates in individual markets. For more information the producers can be contacted via the official website for the show at breakthroughsptv.com.