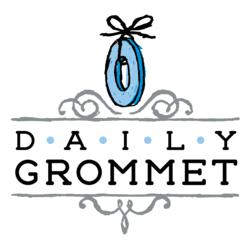 John Willenborg created Optrix to make it easy for people to capture action sports without lugging a dedicated camera...Optrix lets you relive (and share) exciting adventures...
Lexington, MA (PRWEB) March 04, 2013
Daily Grommet, an online shopping site and product launch platform for innovative and undiscovered products is working with sports enthusiast entrepreneur to feature Optrix, a rugged sports camera case.
Imagine tearing up the ski slopes, navigating an extreme mountain bike trail, or kayaking through heart-thumping rapids. Now imagine capturing the action on video. With an Optrix lens and protective case, someone can transform their iPhone into a legit action sports camera.
On its own, the iPhone delivers impressive HD video. By adding a wide-angle Optrix lens, footage can look like a pro shot it. Both the XD4 (for iPhone 4s, 4, iPod Touch) and XD5 (for iPhone 5) lenses feature military-grade construction, including a rugged polycarbonate shell and rubberized inner iPhone case that are designed to withstand bumping, crashing and even splashing (the XD4 and XD5 are waterproof to limited depths). Both come with mounting accessories so you can secure your iPhone to a helmet or handlebar, for example. The XD5 also adds a charging door that lets someone charge the iPhone 5, plug in headphones, and take calls without removing the case.
John Willenborg created the Optrix sports camera case to make it easy for people to capture action sports without lugging a dedicated camera. Combined with the iPhone's existing video capabilities, Optrix lets people relive (and share) exciting adventures in skiing, biking, skating, racing and more. Ready, set, action!
About Daily Grommet
Daily Grommet is a highly curated online marketplace and launch platform for products of great utility, style or invention that haven't hit the big-time yet. Daily Grommet seeks out these unique products, carefully tests them, and produces a video review of each one telling the story behind its creation. Daily Grommet is rooted in the philosophy of Citizen Commerce whereby regular people form the commerce experience by suggesting products that reflect their values and interests. Citizen Commerce turns the typical top down retailer approach sideways, encourages global product innovation from small producers, and satisfies the consumer's need to know the stories behind and origins of favorite products. The company was also just named one of the hottest sites of 2013 by Internet Retailer. For more information, visit http://www.DailyGrommet.com.