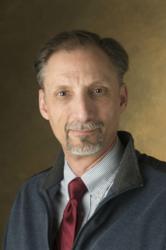 I look forward to working with SIUE staff, faculty members and stakeholders in helping our region's entrepreneurs, innovators and small business owners achieve success
Edwardsville, IL (PRWEB) March 05, 2013
Southern Illinois University Edwardsville School of Business Dean Gary Giamartino today announced Patrick McKeehan as director of the SIUE Small Business Development Center (SIUE SBDC).
"It is an honor to join SIUE and its Small Business Development Center," McKeehan said. "I look forward to working with staff, faculty members and stakeholders in helping our region's entrepreneurs, innovators and small business owners achieve success."
"Patrick will make the Small Business Development Center an even more effective unit for the region," Giamartino said. "His business development experience and knowledge of the regional economic engine will prove to be extremely beneficial to anyone utilizing the Center's resources."
McKeehan served as the executive director of the Leadership Council Southwestern Illinois, a member-based economic development organization representing the St. Louis Metro East region, from 2006 to 2012 During that period, he led a number of key initiatives including creation of the region's first comprehensive economic development plan; a comprehensive update of the 10-year old economic impact study of Scott Air Force Base; and establishment of the Southwestern Illinois Levees Issues Alliance. Since leaving the Council last year, McKeehan has worked as an economic development consultant for a number of public/private entities across the St. Louis region.
Prior to moving with his family to Edwardsville and joining the Leadership Council, McKeehan served as director of the Ford Hazelwood Task Force and St. Louis Regional Automotive Partnership (SLRAP) from 2002-2006. This public/private effort was formed to retain the Ford Hazelwood auto assembly plant, identify and attract replacement jobs, and/or support the workers and surrounding communities through a potential economic transition process. His efforts included creation of new business retention incentives; designation of a new state-enhanced enterprise zone; passage of economic development sales tax legislation; and updating the economic development strategic plan for North St. Louis County.
McKeehan was vice president for business development at the St. Louis Regional Chamber and Growth Association (RCGA) from 1999-2002. He and his team of economic development professionals successfully managed projects that created/retained more than 2,400 jobs and generated $2 billion in new capital investment.
McKeehan's distinguished 27-year career also includes serving as director of business development for the Midwest Manufacturing Technology Center (St. Louis) from 1997-98; business development coordinator and program director for the St. Louis Regional Defense Adjustment Program from 1994-97; and national business development director/business retention manager at the Missouri Department of Economic Development in Jefferson City from 1989-94.
McKeehan earned a bachelor's in public administration in 1982 from the University of Missouri-Columbia and attended the master of public administration program at the University of Arkansas-Fayetteville. He became a certified economic developer (CED) through the International Economic Development Council in 1992.
The SIUE SBDC is a service to the community supported by the U.S. Small Business Administration (SBA), Illinois Department of Commerce and Economic Opportunity, and the SIUE School of Business. By assisting companies in defining their path to success, the SIUE SBDC network positively impacts the Southwestern Illinois Region by strengthening existing companies, creating new jobs and retaining existing jobs. The SIUE SBDC enhances Southwestern Illinois' economic interests providing one-stop assistance to individuals by means of counseling, training, research, and advocacy for new ventures and existing small businesses.
School of Business: SIUE's School of Business and the accountancy programs are accredited by the Association to Advance Collegiate Schools of Business International, representing the highest standard of achievement for business schools worldwide. The Princeton Review consistently lists SIUE as one of the top 296 business schools in the U.S. for the seventh consecutive year. Undergraduate and graduate degrees are offered in accounting, computer management and information systems, economics, finance, management and marketing. More than 20,000 alumni have earned degrees from the SIUE School of Business. For more information about the School of Business, visit http://www.siue.edu/business.