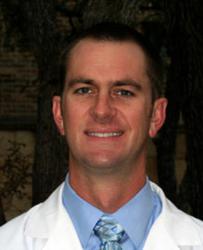 This is not just great for caries, but has done amazing things to stop sensitivity for my patients.
(PRWEB) March 06, 2013
Dental decay is the number 1 chronic disease affecting American youth; surpassing both obesity and asthma. For Dr. David Slaughter and his team those statistics are no longer daunting. They have taken the top caries research in the world and implemented a cavity prevention program developed by CariFree that is shown to decrease incidents of tooth decay by up to 74%. The system is known as CAMBRA or Caries Management by Risk Assessment. It has been especially helpful for patients who take several medications, have dry mouth, and have new decay frequently.
CAMBRA is rooted in a medical model of risk assessment. It requires the dental professional to assess each and every patient's risk factors for the disease and then develop a personalized treatment plan to systematically lower their risk. The CariFree diagnostic tools leverage biofilm testing (to determine the levels of cavity-causing bacteria in the patient's mouth) as well as a risk assessment questionnaire to determine the overall statistical probability a patient will develop new cavities over the next 12 months. Never before has such predictive information been available. Patients can then measurably lower their risk for decay by utilizing professional products and behavior modification. Dr. Slaughter says: "This is not just great for caries, but has done amazing things to stop sensitivity for my patients. I do not condone it, but one patient even canceled her tissue graft surgery!"
Patients can expect the entire process to take a few minutes in their appointment. They will answer targeted questions regarding their current habits (eating and drinking, medication use, chronic health issues etc.) as well as undergo a quick, painless swab of their lower teeth (to determine if they have an excess of cavity causing bacteria). The quick and painless test can even be done by the hygienist before a routine cleaning appointment. Then based on the information gathered, their dental team will counsel them on an appropriate course of action to lower their risk. If professional products are recommended the practitioner will provide the patient with a professional kit of product specifically designed to counteract their risk factors.
The CariFree products contain all 5 essential therapeutic agents proven to treat dental caries. Depending on the patients diagnosis the proper level of therapy will be prescribed. Science has proven that this disease cannot be stopped by the drill and fill approach. True cure requires a medical approach and a comprehensive assessment of each patient. Dr. Slaughter has taken a bold and caring step for their patients and their community.
For more information on the CariFree system go to http://www.carifree.com. To call now and make your appointment with Dr.Slaughter and his team call 512-258-2233.
About Dr. Slaughter: Dr. Slaughter has long been interested in dentistry, as he had a good amount of personal experience undergoing treatments as a young person, including many trips to the dentist, oral surgeon, and orthodontist. During his high school years, he volunteered in dental offices to gain more knowledge of the field, went on to earn his BA in Biology from West Texas State University, then pursued his Doctorate of Dental Surgery at the University of Texas Dental Branch. During his time in dental school, he served as school representative for the American Association of Dental Schools. He served as co-chairman of the Capital Area Dental Society's Young Dentist Committee from 2003 to 2005 and is actively involved with the Central Texas Academy of General Dentistry and the Capital Area Dental Society. Dr. Slaughter has done advanced study in occlusion at the Kois Center in Seattle, implants with Nobel BioCare of Loma Linda, California and attends several courses yearly studying esthetics and restorative dentistry. Dr. Slaughterhas been named to the Super Dentists list published in a special section in Texas Monthly for three consecutive years.