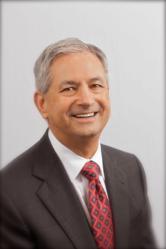 Leesport, PA (PRWEB) March 06, 2013
DMS Advisors, Inc. CEO/CIO Peter R. Kohli is pleased to announce the launch of its India Bank Index Fund, the firm's second fund in emerging and frontier markets.
"Our goal for DMS is to offer emerging or frontier market funds for individual investors in countries such as India, Indonesia, Vietnam, Poland, Chile and Sri Lanka. Heretofore, similar investment programs were only offered to fund groups and major investors," says Kohli.
The DMS India Bank Index Fund is based on the CNX Bank index, which includes the 12 most liquid and largest capitalized Indian banking stocks from the National Stock Exchange in India. This provides investors and market intermediaries with a benchmark that captures the capital market performance of the Indian banks. (It is not possible to invest directly in the CNX Bank Index.)
"We are initially focusing on India as an emerging market for our global funds because we believe this country is a stable democracy with an established judicial system for safeguarding investments, as well as an expanding middle class and strong, steady growth in industry and business," says Kohli. "It appears that foreign investors are increasingly favoring Indian Banks because they are highly regulated and highly capitalized."
Peter Kohli, ChFC, is a registered representative of Trustmont Financial Group, a registered broker dealer, and member of FINRA (Financial Industry Regulatory Authority) with more than 15 years of experience in the securities business.
"As an investment advisor, I have the added advantage of being born in India. I know the culture, and the people. I believe they are becoming more and more westernized every day. DMS Advisors feels India is a country that is poised for sustainable long-term growth"
DMS Advisors is headquartered in Leesport, PA.
For more information about the firm, log on to http://www.dmsadvisors.net, or call 484.671.2520. For more information about the DMS India Bank Index Fund, visit http://www.dmsfunds.com.
###
CONTACT INFORMATION: Peter Kohli, 484.671.2520, pkohli(at)dmsadvisors(dot)net
Investments in Mutual Funds involve risk including possible loss of principal.
The Fund may invest in emerging markets, composed of companies that are typically smaller and younger and therefore more volatile and riskier than established markets. Single country (India) risk involves the chance that world events, such as political upheaval, financial troubles, or natural disasters, will adversely affect the value of the securities issued by companies in individual foreign countries or regions.
Investing in mid or small cap companies can be considered riskier than investing in large cap companies. In addition, the size of companies comprising the Index, although midcap by India standards, would be considered small cap in the U.S. Currency risk involves the chance that the value of a foreign investment, measured in U.S. Dollars, will decrease due to unfavorable change in currency exchange rates.
Under SEC rules, the Fund is non-diversified and invests more than 5% of its total assets in one stock. Furthermore, the Fund invests in a single industry, the banking industry, and seeks to replicate the India Bank Index. The concentration of a non-diversified portfolio, investing only in banking stock, generally carries more volatility and risk than a diversified fund.
Investors should carefully consider the investment objectives, risks, charges and expenses of the DMS Index Funds. This and other important information about the Funds is contained in the prospectus, which can be obtained at http://www.dmsadvisors.com or by calling 866-282-6743. The prospectus should be read carefully before investing. The DMS Index Funds are distributed by Northern Lights Distributors, LLC, member FINRA.
0524-NLD-2/27/2013