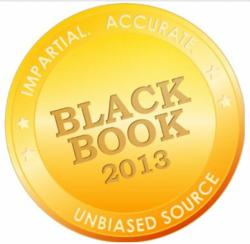 "This is a marriage of two companies that truly complement each other. We knew IHCS had a great EHR and PM but we lacked a robust sales engine. Software Unlimited had a robust sales engine and were looking for a truly stellar integrated product.
Baltimore, MD and Madison, MS (PRWEB) March 05, 2013
Software Unlimited, Inc. (SUI) announces the acquisition and launch of the IHCS healthcare solutions: Vehracity EHR, PM and IHCS Billing Services. The new company will maintain both locations and all employees, and will be known as Medical Mastermind (a dba of Software Unlimited, Inc.).
The Vehracity product offerings are now called Mastermind EHR, Mastermind PM, and Mastermind Billing Services, and were recently awarded the 2013 Black Book award for #1 Top Rated EHR for Otolaryngologists. Medical Mastermind has been providing practice management and billing solutions to the mid-Atlantic region since 1984, with their flagship program, Medical Mastermind Practice Management. Over the past year, the company underwent a rebranding, changing the operating name to Medical Mastermind, and streamlining the product names of the new solutions under that brand.
The original program, now Mastermind "Classic," will continue to be supported, with all industry required updates, but will sunset at the ICD10 implementation deadline of October of 2014. At that time it will be permanently retired.
In 2007, Medical Mastermind began reselling PrognoCIS EHR by Bizmatics, Inc., as a compliment to their Mastermind Classic PM. In December, 2010, The Medical Mastermind Board of Directors hired CEO James R. Milligan, to aggressively grow the company, positioning it for the long term future.
At that time, Mastermind Classic's current database and code were more than 10 years old. As a result, it could not be offered over the web as a SaaS product. Before founder Robert I. Jandorf's retirement in September, 2012, he and Mr. Milligan spent considerable time evaluating go-forward options for their customers.
They weight the costs, risks and benefits of hiring a team of developers to write the product of the future, versus acquiring a solution. The latter provided an immediate path to the future, with minimal risk and tremendous benefits for the company and customers.
Acquisition targets went from 200 to five finalists. Of those, Vehracity EHR by IHCS was above and beyond the rest, and Medical Mastermind considered it the best product on the market today. The product was designed by senior workflow experts with 20 years of experience at EDS. They spent two years working in the offices along-side five physicians from various specialties, numerous office staff, billers, managers, and a team of expert programmers. The result was a flawlessly integrated, click-efficient system with workflow intuition designed around the physician's note.
The resources, technology, client bases, support, sales and vision are impeccably matched between Medical Mastermind and IHCS. "This is a marriage of two companies that truly complement each other," said Jody Harbour, co-founder, IHCS, and Vice President, Product Management for Medical Mastermind. "We knew IHCS had a great EHR and PM but we lacked a robust sales engine. Software Unlimited had a robust sales engine and were looking for a truly stellar integrated product. Functionally, it was a great fit. But the most exciting part of the merger to me is that we both shared a common commitment to our customers. This is an exciting time for our company and more importantly our customers."
"The one constant, unchanging focus for both organizations, and the thing that really sealed the deal," explains Mr. Milligan, "was discovering our company philosophies were identical: Our physicians and our customer service are the most important things to our organization. Enabling doctors to practice better medicine and help more people is the reason our technology exists."
Medical Mastermind is headquartered in Baltimore, Maryland, with sales, marketing and support based there. The Mississippi office houses product development, accounting, additional technical support, as well as the company's billing service.
About Medical Mastermind
Established in 1984, Medical Mastermind provides Practice Management and Electronic Health Records to thousands of physicians from all specialties. Our award-winning software is designed by doctors, nurses, billing administrators, and other medical personnel to provide the ideal solutions for any size practice and every specialty. Medical Mastermind is headquartered in Baltimore, MD with offices in Madison, MS, Dallas, TX and Orlando, FL.
About Integrated Health Care Solutions
Integrated Health Care Solutions (IHCS) was formed in 2005 out of the need for a "rules based", easy to use, customizable behavioral healthcare solutions. In response to this need, they created IHCS-DiagnoSYS™ for behavioral health facilities in Mississippi which is presently being implemented at both Pine Belt and Weems Health Centers. Subsequently, IHCS spent more than two years living among a variety of physicians and office staff, understanding and developing the most effective and efficient workflows and features into Vehracity™ EHR, filling the critical need for Electronic Medical Records software in physician clinics, hospitals, and specialty clinics. In 2013, IHCS merged with Software Unlimited, Inc., under the Medical Mastermind brand. The products are now Mastermind EHR, PM and Billing Services.