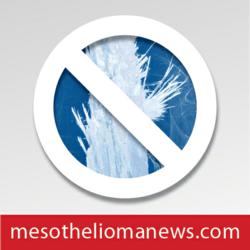 DALLAS (PRWEB) March 05, 2013
According to the BBC (November 2012), geneticists, scientists and the entire medical profession are applauding the European Commission for bringing 'a new era to medicine in the Western world' by approving Glycera, a Dutch gene therapy medicine for treating a rare, inherited disorder known as LPLD. While gene therapy has been gaining momentum for years since French scientists first used it in 2000 to treat a rare immune disorder called SCID, Glycera's approval may be the breakthrough needed to move gene therapy to sufferers of other rare diseases such as mesothelioma. Researchers are working hard to ensure that patients with mesothelioma and other rare illnesses will someday benefit from gene therapy. The U.S. Federal Drug Administration (FDA) is eyeing every new development for answers to rigorous questions.
"Currently, gene therapy is still one of the treatment strategies under investigation, but accumulating clinical data suggest that it can produce anti-tumor effects which have not been achieved by other therapies," Japanese researchers at Chiba University in Chiba, Japan, write. "Mesothelioma is obviously one of the target tumors for gene therapy, and in fact several clinical studies are now in progress. Gene therapy currently remains an experimental approach for mesothelioma treatments, but the preceding clinical trials provided many points to be considered for the future application of gene therapy" (BioMed Research International, Volume 2013, A Potential Therapeutic Strategy for Malignant Mesothelioma with Gene Medicine).
The National Cancer Institute (NCI) defines gene therapy as a type of medicine whereby recoded genetic material is inserted via generally harmless laboratory viruses into the body's cells to combat cancer and other serious diseases. Its aim is to repair or reprogram faulty DNA coding. Each of the body's cells contains a core of molecules called genes responsible for communicating to cells the instructions they need to thrive. When a carcinogen such as asbestos enters the body's system, it sometimes causes genetic damage to DNA coding. Next, the production of certain defense proteins, vital to healthy cells, may be disrupted. When gene mutations prevent these proteins from immunizing healthy tissue, cells may begin haphazardly dividing like wildfire, finally warping into malignant tumor formations. Recoded gene '"copies" would foreseeably inhibit or reverse mutant cancerous cell division.
Gene therapy is especially ideal for treating mesothelioma because mesothelioma develops within a closed cavity (the pleura cavity separating the inner and outer linings of the lungs) and remains localized within this cavity until it progresses to the terminal stage. Clinical trials underway in Europe and Asia corroborate the ease and safety of local intrapleural injections, emphasizing their potential to induce anti-tumor immune responses.
On March 22-24, the Ninth International Asbestos Disease Awareness Organization (ADAO) Asbestos Awareness Conference focuses on The Asbestos Crisis: New Trends in Prevention and Treatment, with a distinguished roster of keynote speakers scheduled to discuss cutting-edge medical technology such as gene therapy, as well as mesothelioma patient advocacy, prevention and a global asbestos ban. With strong support from national mesothelioma law firm Baron and Budd' s second consecutive platinum sponsorship, ADAO represents one of the world's most accredited nonprofit organizations for mesothelioma patient advocacy and asbestos awareness. Likewise, Baron and Budd's mesothelioma attorneys have fought for 35 years to protect the rights of those affected by asbestos exposure.
For more on ADAO and the ninth international conference, visit http://www.asbestosdiseaseawareness.org.
If you or someone you know has been diagnosed with mesothelioma, visit Mesothelioma News at http://www.mesotheliomanews.com to learn more about your options. Mesothelioma News is a dedicated website underwritten by the national mesothelioma law firm of Baron & Budd.
About Baron & Budd, P.C.
The national mesothelioma law firm of Baron & Budd, P.C. has a more than 30-year history of "Protecting What's Right" for asbestos sufferers and their families. As one of the first law firms to successfully litigate an asbestos lawsuit, Baron & Budd continues to actively represent veterans, industry workers and others who are suffering as a result of exposure to asbestos. Baron & Budd achieved the largest mesothelioma verdict ever in the state of Texas, a $55 million verdict for an asbestos sufferer and his family in El Paso, Texas. Contact Baron and Budd at 1.866.855.1229 for additional information on mesothelioma treatments, mesothelioma cancer doctors and treatment centers and mesothelioma attorneys.