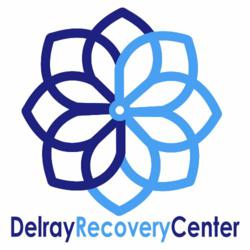 Being alone and in need of help is a scary place, but our 15-step process can make recovery from addiction a reality.
Delray Beach (PRWEB) March 05, 2013
Drug and alcohol addition is both devastating and overwhelming. It can destroy relationships, cripple personal productivity and tear families apart. If left untreated, chemical dependency will inevitably lead to ill health and, eventually, death.
Individuals with drug and alcohol problems often feel isolated and unable to cope with the monumental difficulties that they face. "Being alone and in need of help is a scary place," says Delray Recovery Center representative Doug Petri," but our 15-step process can make recovery from addiction a reality."
In order to help patients come to terms with their addiction and find a customized route to recovery that is right for them, the professionals at Delray Recovery Center have released a comprehensive and methodical process that is designed to help individuals locate a rehab program with the specific services and amenities that they need.
By following the 15 steps outlines below, these individuals will have a much better chance of enrolling in a program that is tailor-made for them and, ultimately, getting a brand new start on life. In order to get the treatment that you need, you must first determine the specific substances that are presenting problems in your life. So you must begin by identifying the chemicals that you positively cannot live without.
1. Identify the drug or drugs for which to seek treatment for
2. Consider goals in the addiction treatment process.
3. Determine if there is a spiritual or religious preference in treatment.
4. Find out which programs are compatible with the insurance plan.
5. Choose only among programs that employ state-accredited, licensed, and trained professionals.
6. Find a clean, well-organized and competently run treatment facility.
7. Determine if the facility will assist in all the needs.
8. Make sure that the treatment facility addresses sexual orientation, physical disabilities and provides age and/or gender treatment services.
9. Find a facility that long-term aftercare support and guidance.
10. Choose programs that offer ongoing assessment to meet any changing needs.
11. Determine if the facility employs strategies to engage and keep a longer-term treatment for greater success.
12. Choose a facility that offers counseling (individual and group) and other behavioral therapies designed to enhance the ability to function among family and community.
13. Make sure the facility offers medication as part of the treatment regimen if needed.
14. Look for facilities that support extended aftercare programs and ongoing monitoring to combat a possible relapse.
15. Ensure that services are available to the family to help them understand the addiction and the role that they have to play in the recovery process.
Delray Recovery Center is committed to making the difficult process of drug recovery much easier by building a customized program based on the specific goals and needs of each patient.
Offering group and individual counseling sessions, holistic therapy, twelve-step programs, and a range of life skills workshops, Delray Recovery Center integrates new activities each week to help program participants keep an active interest in the recovery process while constantly growing, engaging and reaching for fresh accomplishments.