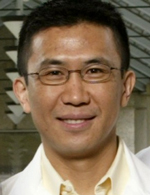 The fact that the defective genes code for metabolic enzymes found only in malignant glioma, and not in normal tissue, could make the gene products therapeutic targets — Hai Yan, MD, PhD
(PRWEB) March 05, 2013
The Rory David Deutsch Foundation wants you to know that there are many "heroes" in the fight to eradicate pediatric brain cancer. The children at the center of the battle lead the way. The scientists who put in long hours of research in dedication to finding a cure for the disease also top the list.
Scientists at Duke University Medical Center in Durham, N.C. and Johns Hopkins University in Baltimore, Md. have discovered a gene that could be a prime target in malignant glioma, a dangerous class of brain tumors.
The Rory David Deutsch Foundation partners with the Preston Robert Tisch Brain Tumor Center at Duke. Ross and Mindy Deutsch's 7-year-old son, Rory, died from a brainstem glioma in 1998.
Specifically, the scientists at Duke and Johns Hopkins found mutations in two genes that could become therapeutic targets in malignant glioma. Could this be the research breakthrough in the type of pediatric brain stem tumor that Rory was diagnosed with and other children must face?
"I can say this is potentially one of the most important discoveries in genetic studies on malignant gliomas, in the low-grade to high-grade forms of the tumor," Hai Yan, MD, PhD, lead author, an assistant in the Duke Department of Pathology, said in an article on the Tisch Brain Tumor Center's website. The findings are published in the Feb. 19 issue of the New England Journal of Medicine.
"The fact that the defective genes code for metabolic enzymes found only in malignant glioma, and not in normal tissue, could make the gene products therapeutic targets," Yan said.
These genetic flaws might also help distinguish between primary and secondary glioblastoma multiforme (GBM), two subtypes of especially deadly malignant gliomas, with survival of only months after their diagnosis. Patients that have mutation of the genes, isocitrate dehydrogenase 1, gene 1 and 2 (IDH1 and IDH2), also had a longer survival time.
Yan called the results "clear cut," and added that he had never seen gene gene mutations "as striking as in this study" in the six years he has done intensive genetic studies in brain cancer.
The Rory David Deutsch Foundation wants to raise public awareness about brain tumors and other childhood diseases through research that it's funding at the Tisch Brain Tumor Center and Lurie Children's Hospital of Chicago. There are endowed research programs at both facilities.