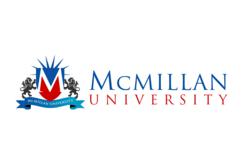 New York City, NY (PRWEB) March 05, 2013
McMillan University, one of the world's leading online educational universities, offers degree, diploma and certificate programs for 16 specialized schools and 71 different majors. The university offers excellent educational and career services, owing to which the global employers preferred hiring McMillan University's graduated students over numerous other online educational universities students.
The poll revealed that the 96% of the employers rate the performance of McMillan University graduates as "exceptional" or "proficient." The university has an annual graduation rate of more than 1,700 students and more than 98% of them find a job within three months of their graduation. Competing in the list were other leading names such as Capella University, Kaplan University, University of Buckingham Grant Town University etc. Ranked first was the Tippie School of Management while the lowest was Ravensbourne. Employers preferred candidates with excellent interpersonal and communication skills as well as their knowledge about the subject in which they have received a degree. No wonder, McMillan students are the first choice of employers across the world as they are rightly prepared for the workplace.
In this age of innovation and technology, McMillan University believes in harnessing opportunities for enhancing the academic standards of the University through creation and dissemination of academic knowledge to students. They provide career guidance and opportunities to students through their latest educational portals and teaching techniques. The university places strong emphasis on developing students' employment skills such as problem-solving, team- working and applying literacy, numeracy, computing and time management skills. They provide online education through high quality courses, wide range of diverse activities, student services and purpose full internship placements that are well managed and wells structured.
Linda Barkes, McMillan University's Communication Director, said, "Qualifications alone are often not enough to ensure students are ready to enter the professional world. Employers look for a complete package and so we work closely with government agencies, regulatory bodies and other stakeholders towards provision of quality education and relevant training. "
Combining flexibility and affordability, McMillan's globally recognized online degree and non-degree programs are the first choice of working adults and jobseekers across the globe. With highly qualified and talented professors and a global reach unparalleled by any other in its field, McMillan University is the best option for students wishing to attain quality education through the most convenient way possible. Additionally, the university offers complimentary student & alumni services that address working adult' education needs amid their busy work life and personal commitments.
"My name is Laura Bindas and I am a home-grown graduate of this very University. I had applied for Media Sciences Program that not only helped me gain knowledge about the subject but the teachers also instilled in me a bunch of exceptional qualities that made me a stronger professional and with more confidence. Now I work for one of the leading Media Houses of the Country. I feel happy, successful and satisfied." Said one of the alumni of McMillan University.
About McMillan University
McMillan University is an accredited online university that offers online degree programs to working adults. The university offers degree, diploma and certificate programs for 16 specialized schools and 71 different majors. It employs the world's best faculty members who impart quality education to more than 5,100 enrolled students through state-of-the-art learning management system as well as mobile classrooms, career center, round-the-clock consultants, various fee payment options and numerous student services.