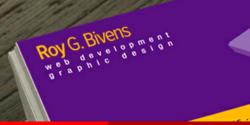 Small business owners just need to think outside the box sometimes--take something as simple as business card printing and apply it in new ways," says Matt Marcus, Senior Vice President at Print360.
Denver, CO (PRWEB) March 05, 2013
Print360's marketing experts acknowledge that branding and advertising campaigns are key drivers of success in any business. For small businesses, however, traditional advertising routes and even newer digital marketing methods may be cost prohibitive. To provide innovative ways to promote small business affordably, Print360 releases the following tips for printing business cards and using the practice inventively.
"Any business can benefit from building strong relationships with customers," says Matt Marcus, Senior Vice President at Print360. "Small business owners just need to think outside the box sometimes--take something they're already doing or want to do, something as simple as business card printing, and apply it in new ways," Marcus says.
1) Connect with other professionals with business card printing: Today's digital market place makes interacting face to face less frequent. New research released by Dr. James Oldroyd revealed that corporate hiring for outside sales positions has stagnated, as reported in February 2013 by Geoffrey James for Inc. Because of this trend, traditional marketing tools such as business card printing can be forgotten. However, ample opportunities continue to exist for interpersonal interaction. "Think outside of the office, outside of the work day," says Marcus. Joining organizations, attending happy hours, and participating in community service are all times that people make new contacts. Having a traditional way to exchange contact information is a marketing essential.
2) Use social media like exchanging business cards online: Social media sites provide extensive, viral networks to promote small business. Think of content sharing opportunities like handing out your business cards online: "When you optimize your profile, make sure your website, contact information, logo and business description are concise and visible," Marcus says. Making a video to highlight products and services can provide a quick, entertaining way to share information. Businesses can include all the same information that would be present on a traditional business card in their online content.
3) Create a strong online presence by sharing unique knowledge: Small business owners may not have the capital to issue elaborate newsletters but that doesn't diminish the value of their unique business insights and industry perspective. Find new ways to share niche knowledge, like blogging or even something as simple as social media status updates. "We see in the print world that the virtual footprint is just as important as anything else. Don't forget to include social media contact information on business cards as well, so people can find you online" Marcus says. For those who are ready to make updates, Print360.com is offering 20% off all products, including business card printing, using code GET20NOW at checkout.
About Print360:
Print360 specializes in custom printed products, including playing cards, bumper stickers, business cards, buttons, product labels, envelopes, letterhead, custom magnets, mailing labels, post-it notes, return address labels, stamps and window decals. Operating in several state-of-the-art printing facilities across North America, Print360 utilizes both off-set and high-speed digital printers to meet a variety of product needs with fast turnaround times. The quality of Print360 products is a result of its team of talented print industry experts, some with more than 30 years of printing experience. Combining this expertise with high quality production capabilities, Print360 maintains its affordable prices and speed. For more information, visit Print360.com and find Print360 on Facebook, Twitter (@Print360), and Google+.