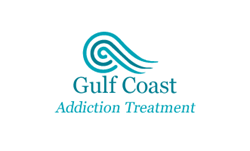 We eliminated the negative elements to make a more successful addiction treatment program
Destin, FL (PRWEB) March 06, 2013
Gulf Coast's approach to drug rehabilitation has, thus far, proven quite successful among the most difficult of patients. According to co-founder Debbie Ross, "We want to allow program participants to focus solely on recovery. We know that when students are concentrating on elements other than the program, they are not concentrating on what is important to their recovery and, consequently, are not doing the 'real' work it takes to get better. We eliminated the negative elements to make a more successful addiction treatment program."
Head of admissions Chris Ross agrees with Debbie's approach to addiction treatment -- after all, it worked well for him! Having struggled with addiction for years, Chris was finally able to recover after he found a facility at which long-term addiction treatment took priority over everything else in his life. Eager to replicate this approach in a more private setting, Chris' parents converted their Florida home into a drug rehabilitation facility. Coined Gulf Coast Drug Rehab, this treatment center offers patients world-class treatment in a beautiful setting.
A particularly unique feature of the Gulf Coast Drug Rehab program is the way in which participants are addressed. Debbie and her husband refer to all program participants as students, for, as she sees it, they are learning new ways of dealing with life without resorting to addiction. When students complete the program, they are then referred to as graduates. That's not to say that the learning process is finished, but just as a college graduate can continue to learn when his or her experience as a coed is complete, the drug rehabilitation graduate will successfully apply knowledge and skills gained in treatment to real-world situations while continuing to expand on those skills.
The student-centered approach to drug rehab is supported by a wide array of addiction experts. The National Institute of Drug Abuse supports long-term addiction treatment programs such as Gulf Coast Drug Rehab for their willingness to offer addicted individuals a lengthier course of treatment. According to the Institute's Principles of Effective Treatment, the most successful drug rehabilitation programs last, at a minimum, several weeks, but are even more effective when a treatment course of three months or more is pursued.
Gulf Coast Drug Rehab offers addicted individuals a private, patient-centered approach to addiction treatment in a private, amenity-rich facility. Patients are encouraged to remove themselves from stressful environments and focus on what really matters: breaking free from addiction.