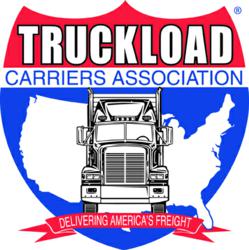 We are now in a position to help shape the rulemakings and put the wishes of our membership at the forefront of whatever new laws are created.
Las Vegas, Nevada (PRWEB) March 04, 2013
At its Annual Convention currently underway at the Wynn Las Vegas, the Truckload Carriers Association's (TCA) board of directors has approved several changes to the organization's official policies on drug and alcohol testing, sleep disorders, and on-board technology.
The revised wording is based on recommendations from the organization's Regulatory Policy Committee, led by Troy Robertson, associate general counsel for Con-way Truckload, Inc., of Joplin, Missouri. Since October of 2012, the committee had been tasked with examining the regulatory landscape and timelines for upcoming government rulemakings pertaining to the trucking industry. The following suggestions were implemented by the board:
Drug Testing
A new clause will be inserted into TCA's current drug testing policy. It states that the organization supports changes to the Federal Motor Carrier Safety Administration (FMCSA) and/or Department of Transportation (DOT) regulations to permit alternative specimens, such as hair, to be used to comply with federal drug testing requirements.
Sleep Disorders
TCA now supports a policy on sleep disorders which not only addresses a regulation, but also addresses the manner in which it is issued.
First, if FMCSA develops screening and testing standards for sleep disorders, TCA believes the agency should do so only through rulemaking, and not through the publication of regulatory guidance.
Secondly, TCA will support the development of any future regulation on establishing objective standards for sleep disorder screening, testing and treatment if the regulation: 1) focuses on conditions that pose a substantially elevated crash risk based on sound data and analysis, 2) is cost-beneficial, and 3) promotes effective treatments that minimize the impact to motor carriers and commercial vehicle operators.
On-Board Technology
TCA revised its policy language to support the development, testing and use of cost-effective on-board technologies that improve vehicle safety, driver performance, productivity, vehicle maintenance, and management. TCA supports federal motor vehicle safety standards for those technologies which have a proven significant safety benefit and a reasonable cost.
The newly approved policy changes take effect immediately. According to Chris Burruss, TCA's president: "With these three new policies, TCA is prepared to address the regulatory initiatives that are certain to be presented in the near future. We are now in a position to help shape the rulemakings and put the wishes of our membership at the forefront of whatever new laws are created."
TCA is the only national trade association whose collective sole focus is the truckload segment of the motor carrier industry. The association represents dry van, refrigerated, flatbed, and intermodal container carriers operating in the 48 contiguous states as well as Alaska, Mexico, and Canada. Representing operators of more than 200,000 trucks, which collectively produce annual revenue of more than $20 billion, TCA is an organization tailored to specific truckload carrier needs.