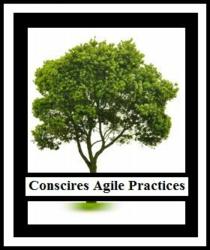 When: March 21-22, 2013 9:00 AM to 5:00 p.m. | Where: Work Is Good Workspace, 2082 Business Center Dr. Suite 250, Irvine, CA 92612 | Instructor: Carlton Nettleton
Irvine, California (PRWEB) March 04, 2013
Who should attend?
Scrum Masters or any person who is interested in learning more about Scrum or wants to make Scrum work better for a team or organization, is encouraged to attend.
About your Instructor:
Carlton Nettleton is an Agile software development coach, consultant and thought-leader in San Diego County. He provides advice, mentoring and training to teams and programs looking to better software quality, improve productivity, build great teams and apply Lean Thinking to software projects. Carlton has over 10 years of experience with software development as a contributor, facilitator and leader. Carlton is a Certified Scrum Trainer and has been practicing Scrum since 2005.
For details on this course please use the following link:http://agile.conscires.com/advanced-scrummaster-training-irvine-01/
Conscires Agile Practices also offers Certified ScrumMaster courses and Scrum and Agile courses in many cities in the United States, India, Dubai, Canada and United Kingdom: http://agile.conscires.com/training-cities/
We have great discounts for folks in transition or students and a wonderful referral program, just ask.