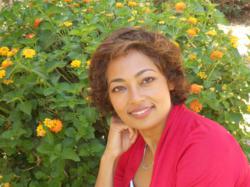 I think we're missing the big picture by attacking nonprofit hospitals' chargemasters
Chandler, AZ (PRWEB) March 06, 2013
Natasha Deonarain, MD, MBA, author of The 7 Principles of Health: Your Call to Health Consciousness states that Steven Brill's highly acclaimed Time magazine article "Bitter Pill: Why Medical Bills Are Killing Us" is a prime example of biased reporting which fails to focus on the third largest cost driver of waste in America's healthcare system: administrative inefficiencies. Referencing a February 2012 white paper report by Bobbi Coluni, Senior Director Consumer Innovations for Truven Health Analytics, Dr. Deonarain emphasizes that $100–$150 billion dollars in healthcare waste, meaning that 17 percent of the total, can be attributed to a category titled "Administrative Inefficiencies." According to the October 2009 white paper by Robert Kelley, "Where can $700 billion in waste be cut annually from the US healthcare system?" the PricewaterhouseCooper's Health Research Institute estimates "$126 to $315 billion per year, with waste in the claims processing alone at $21 to $210 billion."
Steven Brill chases the money, Deonarain says, but makes no significant mention of this third largest cost driver of waste. Instead, he concludes that chargemasters (super-bills used by hospitals to claim payment for services rendered) are "the source of the poison coursing through the health care eco-system."
"I find it strange that a report which was supposedly so well researched fails to mention the rise in net profits by America's largest health insurance companies over the most recent and difficult years of our economic problems," says Deonarain.
According to Deonarain, Steven Brill should be asking why a chargemaster was created in the first place. With a claims processing empire in America that costs the entire system tens to hundreds of billions of dollars a year, and incentives for third-party payers not to pay claims in order to post profits compatible with Fortune 50 companies during the worst healthcare crisis America has ever experienced, it seems that the origin of the chargemaster would lie with third-party payers who demand line itemized billing to justify compensation, concludes Deonarain. But the Time magazine article makes no mention of how the chargemaster came about, instead focusing attention on compensation by hospital CEOs and hospital profit margins, much of which pale in comparison to health insurance executives' total package compensation or shareholder net earnings.
"I think we're missing the big picture by attacking nonprofit hospitals' chargemasters as the cause of our multitrillion dollar healthcare bills," says Deonarain. "We have to take a look at the entire system instead of blaming one aspect. Doctors and hospitals are providers of actual health services. The question we should be asking is, what role exactly third-party administrators have at such high costs when they are not directly involved in the patient-provider interaction?"
Deonarain's article "Why Steven Brill Did Not Follow the Money in His Recent Time Article" is available at http://www.health-conscious.org; a website dedicated to bringing health practitioners and providers of all types directly with people and without third-party influence. The movement seeks to encourage individual choice for health practice embraced in a new paradigm that lies outside of America's current disease-focused healthcare model.
More information on the Health Conscious Movement is found at http://www.health-conscious.org. Dr. Deonarain's upcoming new book The 7 Principles of Health: Your Call to Health Consciousness will be available on Amazon April 6, 2013. To pre-order a copy, please visit the website at http://www.health-conscious.org.
About Natasha Deonarain, MD, MBA
Dr. Natasha Deonarain is a qualified medical doctor who has practiced over 20 years in Canada and the United States, opened three cutting-edge integrated urgent care clinics since 2005, and blogs extensively as a key thought leader in her industry.
About Us: The Health Conscious Movement seeks to teach Americans a new way of finding self-empowered, integrated health solutions by learning to operate from different paradigm than what is currently taught in medicine and healthcare systems. It brings together collaborative professionals from all fields under a health-centric™ model. Learn how to empower yourself along with others who want to change their lives and their world! Social media includes Facebook, Twitter, You Tube, Tumblr and Linkedin websites.